As the holiday season approaches, so do holiday parties and events. And what can you expect to have at these events? Delicious food!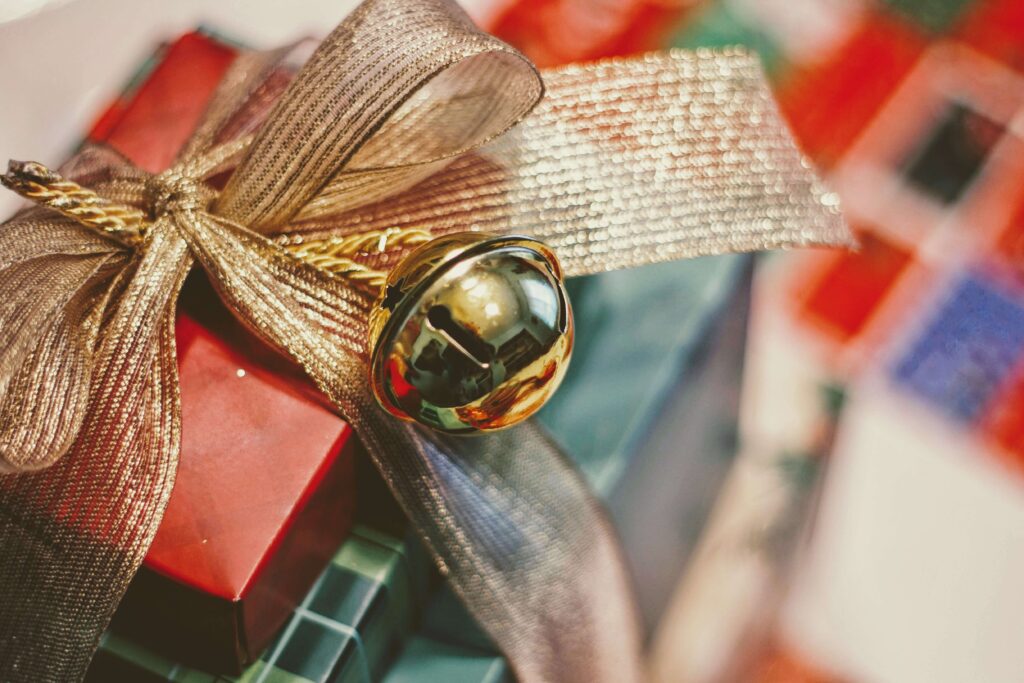 And who caters the best food in Northern Virginia, perfect for holiday events? The one and only Cafesano Italian and Mediterranean Bistro!
You have a lot on your plate (no pun intended) with the holiday season. You're running around buying gifts for loved ones, decorating your home, attending holiday concerts at your kids' schools, and now planning a holiday event.
Trust Cafesano to handle the food and catering of your event so you can focus on actually enjoying it rather than slaving away in the kitchen for hours on end to feed your guests.
For a successful and delicious holiday party, Cafesano surely delivers (literally).
Why Choose Cafesano to Cater Your Holiday Party
Your first instinct is probably to throw on your apron and get to work in the kitchen to make food for your holiday party guests. But let's give it a second thought. Maybe catering is a better, more convenient option.
Delicious, High-Quality Dishes
Cafesano Italian and Mediterranean Bistro serves some of the best and most authentic Mediterranean cuisine in Northern Virginia. A simple bite of our crunchy falafel will send you straight to the Greek Isles.
There is no chance of overcooking a dish or burning a platter in the oven when you trust Cafesano to cater your holiday event.
You can expect delicious dishes made from high-quality ingredients, curated by the delicate hands of a trained chef, for the perfect balance of flavors.
Vegetarian Options
When hosting a large holiday event or party, you may invite people with dietary restrictions or food intolerances. Don't make your vegetarian friend feel uncomfortable when all there is to eat is meat.
Cafesano offers delicious and satisfying vegetarian and meat-lover options when catering an event. So nobody will ever feel left out.
Heart Healthy Choices
Some event planners shy away from catering their holiday parties because they believe ordering takeout is an unhealthy option for their guests. Well, that's before you knew about Cafesano's commitment to creating heart-healthy dishes.
We follow the guidelines of the Mediterranean Diet, which was crowned the world's healthiest diet in 2023.
Using fresh ingredients, healthy fats such as olive oil, lean meats and poultry, lots of legumes, and various vegetables, you can serve delicious and healthy dishes to your guests. Now that's the greatest gift you could ever give!
Less Stress
When hosting friends and family for a holiday gathering, there is much to do around the house. With the cleaning, decorating, and setting up, there is little time left to do the grocery shopping and the cooking.
Take the stress out of hosting and call Cafesano to cater your event! You'll thank yourself when you find that you have hours of free time to relax and calmly prepare for your holiday event.
Plus, you'll surely thank yourself when you do not have a kitchen to clean!
Save Money
Contrary to popular belief, catering your event could actually save you money as opposed to cooking everything yourself.
When cooking dishes that you normally would not make outside of the holiday season, ingredients can become expensive, especially if using just a teaspoon of an expensive spice.
While a trip to Costco may sound like a way to save on your holiday party's food, you can easily overbuy products and end up buying things you didn't plan to serve at your party.
With Cafesano's catering, you will always have the perfect amount of food and no leftover expensive ingredients to sit on your shelf until next year.
One-on-One Catering Specialist
When you cater your holiday party with Cafesano, you will have the chance to work one-on-one with our dedicated catering specialist.
We will work with you to build the perfect menu to serve your guests based on allergies, dietary restrictions, and the overall atmosphere of your event.
Relax and Enjoy the Event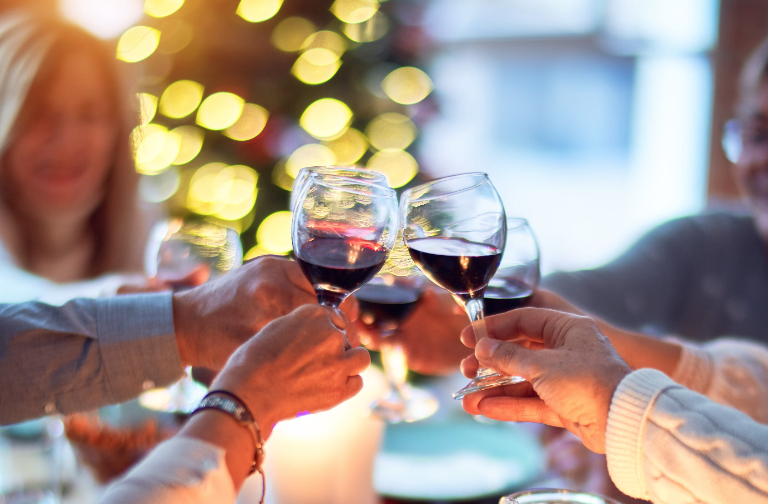 It takes a lot of work to throw together a successful event. You don't want to miss all of the fun and hard work you put in to make it happen.
When you choose Cafesano to cater your holiday party, you don't have to worry about heating things up in the kitchen or adding the last touches to a dessert. We've done it all for you!
You get to sit back, relax, and enjoy the event with family, friends, and colleagues while biting into a delicious spoonful of baba ghanoush.
What Holiday Events Can Benefit from Cafesano Catering?
Cafesano caters various events, but we specialize in corporate holiday parties and family gatherings.
We work one-on-one with you to build the perfect menu to make your event special and memorable.
Whether you're hosting 200 people for an office party or 20 people from your neighborhood, you can count on Cafesano to serve mouthwatering Mediterranean dishes that will have your guests raving about them for the next year.
Order Custom Catering from Cafesano this Holiday Season
Take away the stress that comes with the holidays and choose Cafesano to cater your next holiday party. Spend more time singing holiday carols and less time standing over the stove.
With heart-healthy meat and vegetarian options, there is something for everyone on Cafesano's catering menu.
Our quick and seamless online ordering platform helps you build the perfect menu to serve your guests incredibly flavorful Mediterranean-inspired dishes.
And with delivery, you'll have all of this delicious food delivered right to your door on the day of your event. It simply can't get easier than that!
Chat with our catering specialist today to craft a delicious Cafesano menu for your next holiday event.
If you enjoyed this article, make sure to read 7 Smart Reasons to Choose Catering for Corporate Events next!