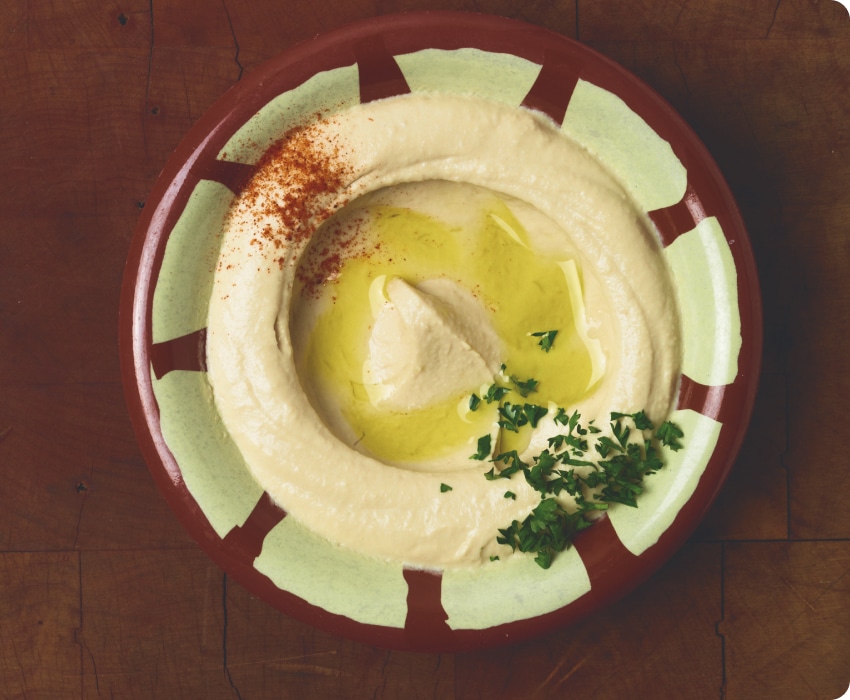 Do Something Good for Yourself
At Cafesano, our focus is on carefully crafting healthy and delicious food that fits into your busy lifestyle. We call it "Old World Wholesome, Real World Convenient."
We bring bold flavors together using nutritious ingredients inspired by the Italian and Mediterranean traditions of incredible food that's as good to your body as it is wonderful to the senses.
Indulge and nourish yourself today by visiting one of our two locations for an elevated quick-casual dining experience, or order takeout that's fast and ready when you are.
Find the Best Italian & Mediterranean Food at Our Two Locations
Both of our locations are open DAILY from 11 AM to 9 PM. We also offer catering services.
South Lakes Village Center
11130 M South Lakes Drive,
Reston, Virginia 20191
Dulles Town Center
21305 Windmill Parc Dr.
Dulles, Virginia 20166
Explore Our Diverse Menu Including Wine & Beer
From falafel to fettucini and kabobs to paninis, we offer a unique combination of the best of both Italian & Mediterranean cuisines.
You won't find better lunch or dinner options at better prices. Our perfected dishes full of freshness and flavor offer something for everyone! Enjoy with your favorite wine or beer.
Cafesano is the best place for lunch or dinner in Dulles, VA, and Reston, VA.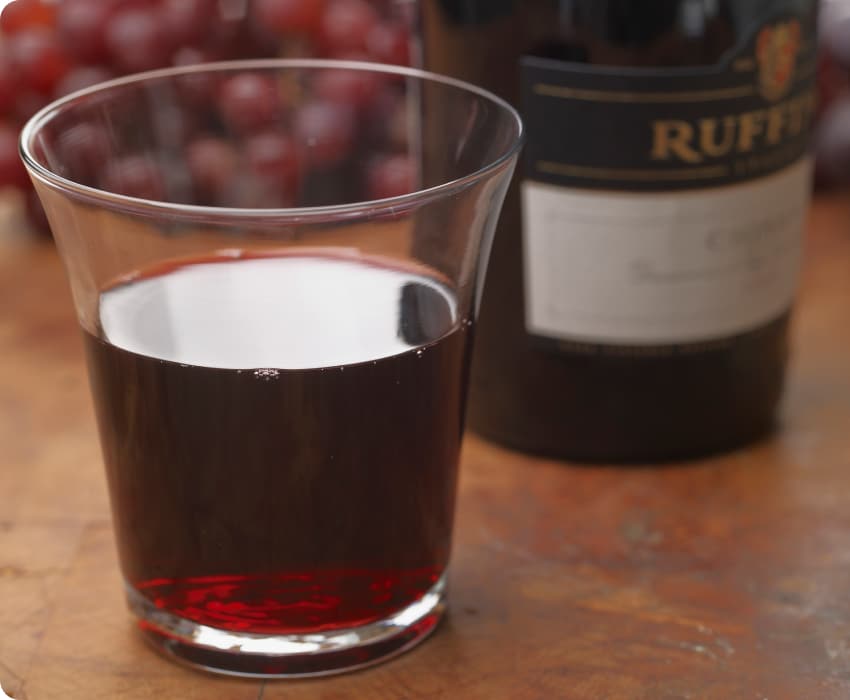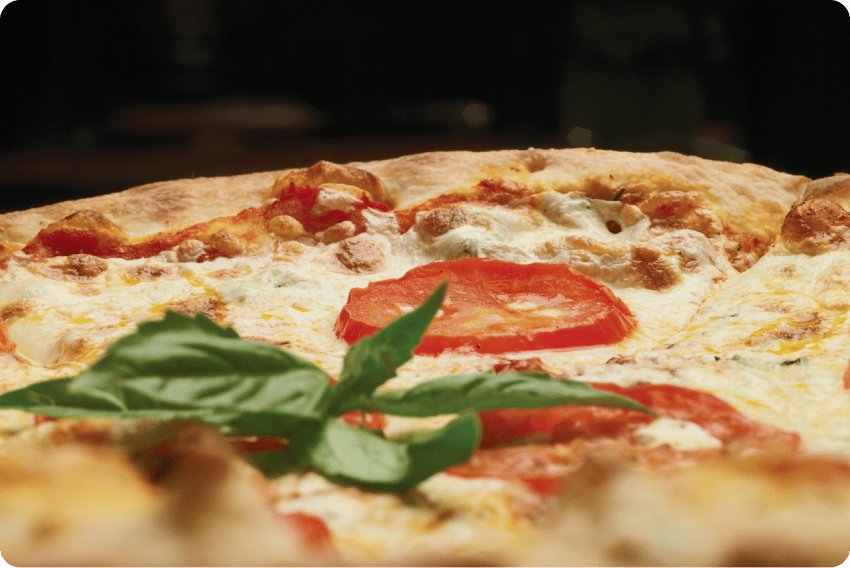 Made-to-Order Brick Oven Pizza
Fresh spices, fresh vegetables, and fresh ingredients go into our delicious thin-crust brick oven pizzas. Pair with your favorite wine for a wonderful dining experience!
Your Friends and Neighbors Love Cafesano!
"My mom, sister, and I all love getting lunch at Cafesano on the weekend…My sister took my cousin the other day and now all my cousin wants to do is go back again! We love the food."
Jessica M.

"What an amazing restaurant!...everything they make is so carefully crafted. We love their hummus and tzatziki, their pizza, and their desserts. I've never ordered anything that wasn't good…"
Alan S.

"I love this place. Everything was so good, five stars is a lot, but I did not have any complaints. The food was grilled just right, the variety in our dishes were exactly what we wanted. Did I mention that I love this place?"
David D.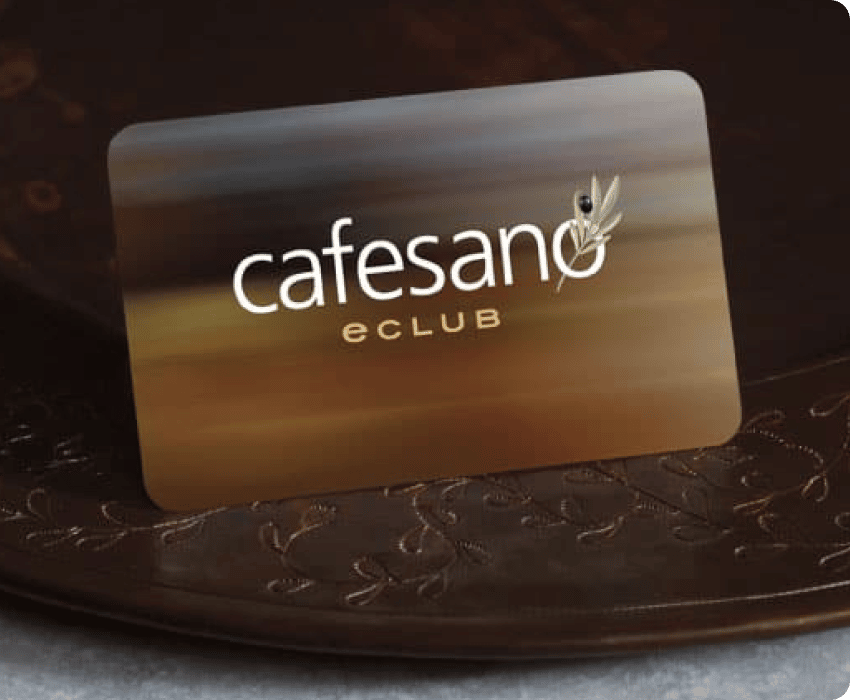 Join the Cafesano eClub!
Over 15,000 Reston and Dulles, VA, residents have joined our Cafesano eClub!
Exclusive discounts and promotions for our restaurant
News and notes regarding Cafesano happenings
One free entrée after signing up*
*With purchase of additional entrée
Give a Gift That's Delicious and Healthy!
Fresh and flavorful cuisine from Italy and the Mediterranean is a gift they're sure to love.
Cafesano Gift Cards are available in-store or online! To purchase your Cafesano Gift Cards, please visit one of our locations in Dulles or Reston or purchase your gift cards by clicking a link below.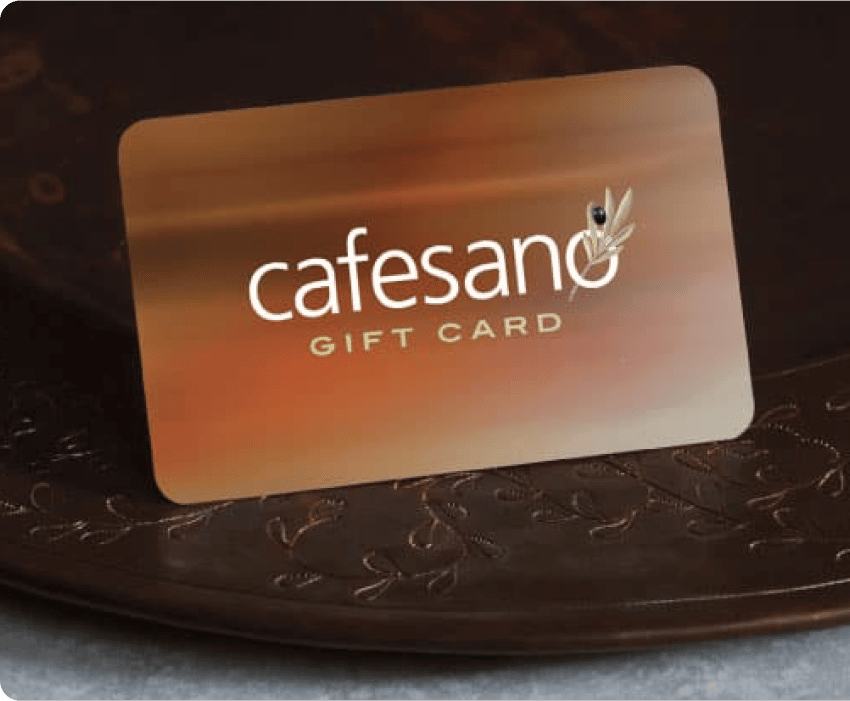 Catering Services in Reston, VA, and Dulles, VA
Cafesano offers unique catering ideas for parties, meetings, and any type of gathering.
With easy and convenient online ordering!
Worry-free event catering starts at Cafesano. With several vegan and vegetarian options (that everyone will love!), gluten-free options, and customizable offerings made fresh on the day of your event, we can help you create the perfect menu for any occasion.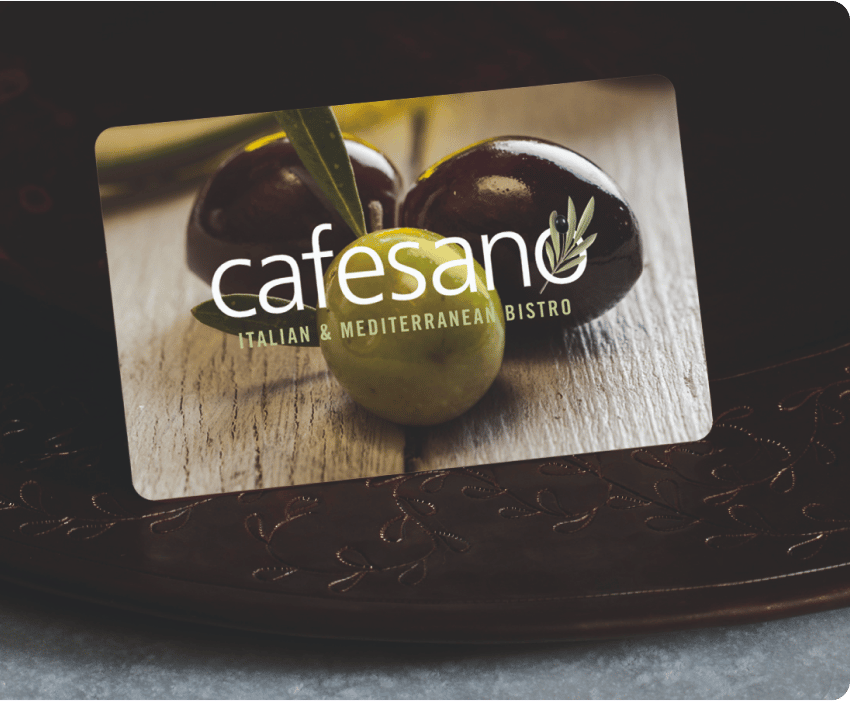 About Cafesano
We're passionate about food and wild about flavor. We go out of our way to find the best and freshest ingredients to put into the food we serve to our guests. There's no reason you should have to sacrifice healthy and fresh to get a meal that's quick and convenient.
Cafesano was created with the idea of offering healthy, flavorful food you can enjoy every day. Not too rich and not too spicy, but food full of freshness and flavor from Italy and the Mediterranean.
Come in today! We're excited for you to try the food we craft with love every day at our two locations in Reston, VA, and Dulles, VA, serving Northern Virginia, including Herndon, Vienna, McLean, Tyson's Corner, Great Falls, Fairfax, Sterling, & Leesburg.