Here at Cafesano, we're proud of our menu built around the Mediterranean Diet, a delicious mix of the shared culinary trends of the people who live along the Mediterranean Sea.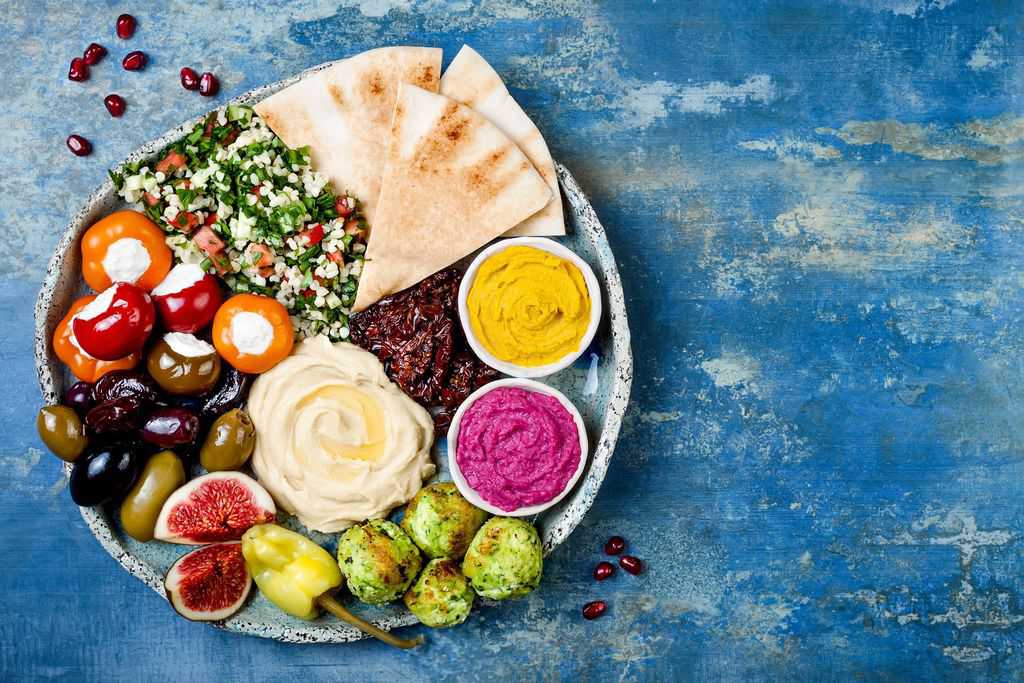 From falafel to hummus to olive oil, when you're digging into your favorite dish, you (quite understandably) likely aren't thinking too much about the history of its ingredients and the story of how it came to be. Feel free to leave that to us!
We care deeply about where the food we're serving you comes from. We're not only devoted to bringing you the freshest selections available, we're also quite fascinated by the stories behind the cuisine, too. It's all part of being your authentic, go-to option for a healthy Reston and Dulles restaurant.
Whether you're stopping by our Reston or Dulles restaurant, the recipes you most enjoy have probably taken quite a journey to reach you. Let's take a look at the rich history behind your favorite menu items.
Vegetables and Herbs
It's no surprise that Mediterranean cuisine is, of course, heavily influenced by its location and climate. The region's warm temperatures produce harvests chock full of fresh vegetables.
Whether it's our Reston or Dulles restaurant, we source our veggies from much closer to home to bring you maximum freshness. However, we still make sure to give a nod to the region by including some of the most common vegetables produced and harvested in the Mediterranean. These include artichokes, tomatoes, eggplants, legumes, mushrooms, onions, and more. We bake, sauté, puree, and grill them — or serve them raw in salads.
The climate of the Mediterranean region is also perfect for growing the world's best herbs, including rosemary, thyme, oregano, basil, and parsley. In another nod to authentic Mediterranean cuisine, we make sure to incorporate them here in our Reston location and Dulles restaurant.
Falafel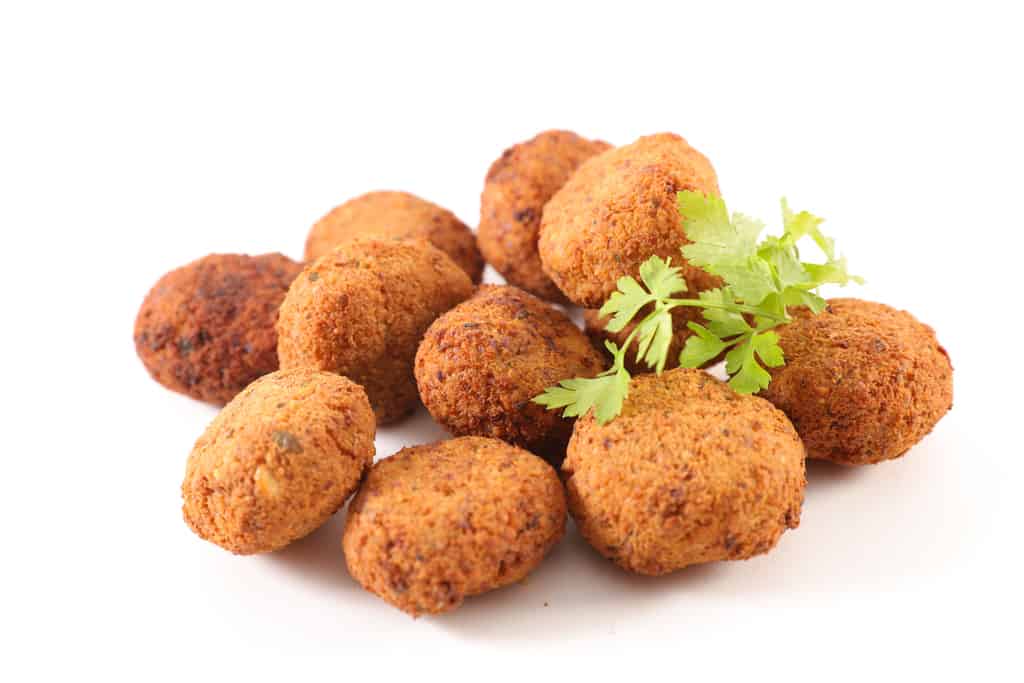 The story of falafel is actually quite contested — no one knows for sure where it originated. Some food historians are convinced it comes from ancient Egypt because some ancient Egyptian paintings seem to feature people frying dried beans into ball-like shapes.
Other experts point all the way to India, where chickpeas are perennially popular, and deep-frying is a common mode of food preparation. It's also possible that Turkish and Arab traders brought the dish into the Middle East.
In 1949 and 1950, 50,000 Yemenite Jews were brought to Israel, and the falafel we know today was born. Yemenites quickly set up falafel businesses in Israel, introducing this fresh innovation by serving the crispy fried balls in fluffy pita bread. (You can enjoy this exact delicacy at our Reston or Dulles restaurant.
However it came to be, falafel is one of our Mediterranean Diet staples.
Did you know a typical portion of three falafel balls can provide over a quarter of our daily recommended fiber?
Legumes like chickpeas can also improve the functioning of our blood vessels, reducing the risk of heart disease.
Hummus
Hummus is the Arabic word for chickpea — and it's not your imagination, you've likely seen it spelled several different ways.
Because hummus has been popular for so long, many regions around the world lay claim to its origins. We do know for sure that the chickpea, the main ingredient of hummus, has been cultivated throughout the Middle East and India for thousands of years. According to some historical sources, they could even be found growing in the early gardens of Babylon.
To make hummus, the chickpeas are cooked, mashed, then blended with tahini (a paste made from sesame seeds) — with some olive oil, lemon juice, garlic, and salt thrown in for extra flavor.
These days, hummus is a useful food in vegan, vegetarian and non-vegetarian diets alike.
Did you know that when hummus is eaten with bread, it serves as a complete protein, similar to other combinations of grains and legumes?
Hummus is also high in iron and vitаmin C, a great, source of protein fiber, and potassium, and has beneficial amounts of both vitamin B6 and folate.
Enjoy our hummus in some of our customer's favorite dishes including our Hummus and Greek Salad and our Dip Sampler (two hummus flavors of your choice, Red Pepper Hummus, Tzatziki and Roasted Eggplant).
Olive Oil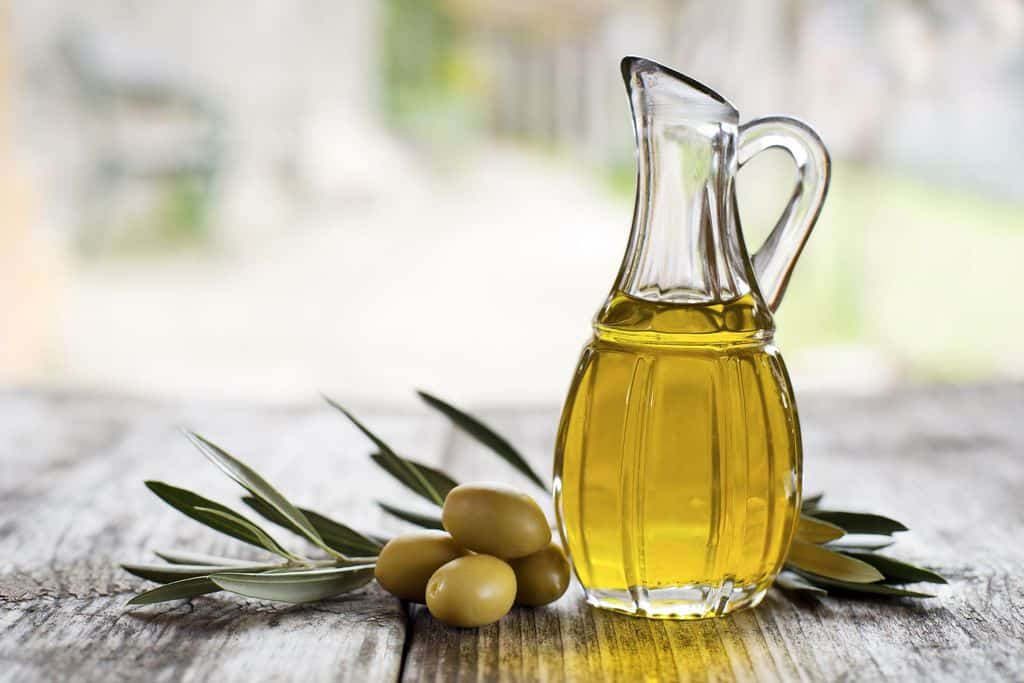 With olive trees scattered throughout the region, it's no surprise that olive oil has long been the main exported ingredient of the Mediterranean. This distinctive oil works perfectly in so many of our dishes, either as a dressing or behind the scenes as a cooking agent that gives your entrees and appetizers that special zing.
Starting off in Asia Minor, olive oil spread from Iran, Syria, and Palestine to the rest of the Mediterranean basin around 6,000 years ago. It's one of the oldest known cultivated trees in the world — olives were even being grown before the written language was invented! Olives have also been found in Egyptian tombs from 2,000 years BC.
The olive culture was then spread to the early Greeks, then Romans. As the Romans grew their empire, they brought the olive with them.
Many religions and cultures have used olive oil for special ceremonies and as a general health measure. For instance:
1,400 years ago the Prophet Muhammad advised his followers to apply olive oil to their bodies, and used the oil on his own head.
Christian missionaries later brought the olive tree to California, using it for both food and ceremonial use.
It was used to anoint both the early kings of the Greeks and their winning athletes.
It's even been used to anoint the dead in many cultures.
In the past several hundred years the olive has spread to North and South America, Japan, New Zealand, and Australia. We're so glad it made its way to our restaurant, too — you'll find our signature extra-virgin olive oil (EVOO) in our Roasted Eggplant (Baba Ghanoush), Avocado or Tomato Bruschetta, Bianca Insalata (white pizza with arugula salad), and more.
We hope you're as inspired as we are by the rich journey our Mediterranean cuisine has been on throughout history. Whether you stop by either our Reston or Dulles restaurant location, we hope you'll join us to dine in, grab your meal to go — or let us cater your next event!