Summertime in Northern Virginia is the time of fresh produce and sunshine, family fun and BBQs, and, of course, swimming!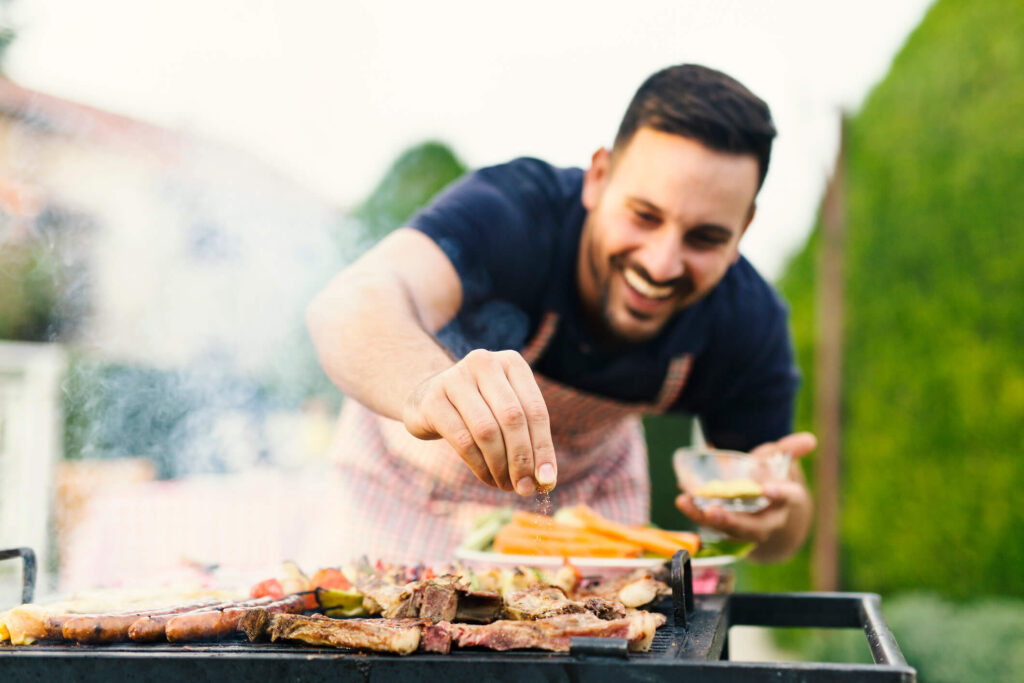 And while the key ingredients to Mediterranean cuisine typically include olive oil, legumes, fish, and whole grains, we cannot leave out the fruits and vegetables.
If you are ready to make this summer healthy, fresh, and delicious for yourself and anyone that visits your home for some summertime fun, try incorporating these healthy Mediterranean foods into your party's catering menu.
8 Healthy Mediterranean Foods for Summer in Northern VA
Here is a look at 8 of the healthiest summer foods that fall in line with Mediterranean cuisine that are sure to keep everyone looking and feeling their best during these hot summer months.  And to top it off, you will be serving up some delicious food from one of the best restaurants in Northern Virginia. Your friends and family will LOVE it!
Corn
Nothing says summer like fresh sweet corn.  And with antioxidants such as lutein and zeaxanthin built right into this delicious vegetable protecting your guests from the sun's harmful rays, there is no reason not to include this item on your summer BBQ menu.  
Corn is great eaten right off the cob (go light on the butter) but can also be prepared as a cold salad and paired with protein-packed legumes, another staple Mediterranean food.  Adding to your overall vegetable count, and acting as a fun food everyone can enjoy, corn is a must-have food at any summertime party in Northern VA.  
Tomatoes
Tomatoes are another amazing summer food that can be easily incorporated into your summer diet.  Tasting their best during the months of July-September, tomatoes are a great addition to almost any meal.  Check out some great health benefits you can get from adding this popular Mediterranean food to your diet:
Reduce complications from diabetes and heart disease
Lower the risk of sunburn thanks to the lycopene
Get vital nutrients like vitamins A, C, and K; all helpful for bone health
Increase your dietary fiber
Though tomatoes were not originally from the Mediterranean region (they are native to America and arrived in Italy in the 15th or 16th century) they are now a staple in all Mediterranean meals and come in all forms – fresh, canned, as a paste, and, of course as a delicious sauce used in countless ways.  
Try using tomatoes in your meals this summer. You will enjoy a flavorful fruit that offers a lot of added health benefits.
Eggplant
Known for its smooth texture and neutral flavor, Mediterranean cuisine includes eggplant in several of their most popular dishes, including baba ghanoush and moussaka. Add eggplant to your favorite summertime sauce and benefit from a boost in nutrients such as fiber and potassium.   
In addition, antiviral and cancer-fighting properties are known to exist in eggplant skin making this delicious vegetable a powerhouse when it comes to summertime health benefits.  Eggplants are at their best July through October and are sure to be a hit amongst all of your family and friends.
Chickpeas
What better way to kick off your summer BBQ than including a fresh salad or yummy vegetable dip?
Try adding whole chickpeas (also known as garbanzo beans) to your freshly leafed lettuce, complete with vegetables such as onion, cucumber, peppers, and olives, and topped with a homemade olive oil dressing. Better yet, add a hummus plate (hummus is made from chickpeas) with a healthy drizzle of extra virgin olive oil topping it off.
Chickpeas are full of protein and offer you fiber, calcium, iron, and zinc. They are also known for controlling diabetes, preventing colon cancer, and reducing heart risk. This summertime Mediterranean food is the perfect healthy swap for the traditional chip and dip platter that always comes with a summertime party.
Peppers
Peppers are the perfect summer vegetable; that's when they are the sweetest.  
Did you know they are actually a fruit?
Fresh, roasted, or even dried, peppers can be eaten fresh, in sauces, grilled, and even turned into pepper paste to add bold flavors to your summertime meals.  Rich in vitamins and fiber, peppers add sweetness, crunch, and healthy color to your everyday diet.  Use them in grilled fajitas, salads, pasta, or even soups.  The possibilities are endless.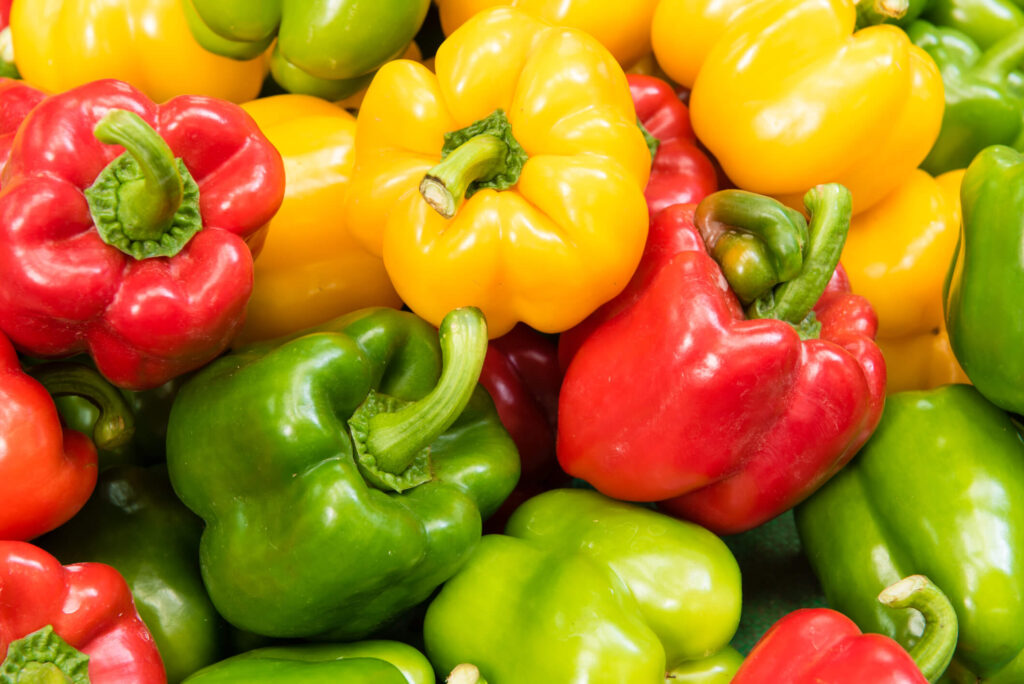 Shrimp
Seafood is a main staple for anyone following the Mediterranean diet. Lean proteins such as shrimp, squid, and sea bass have niacin and selenium, both important nutrients for living a long and healthy life.
Additionally, many fish are packed with Omega-3 fatty acids which cannot be produced by the body alone and must be supplemented into your diet.
Try grilling shrimp skewers and adding your favorite vegetables or even fruit to the mix. Or, cook up some shrimp tacos, shrimp salad, and shrimp pasta for some yummy summer dishes that everyone will enjoy.
Want to try some other Mediterranean fish dishes?  Consider these heart-healthy fish options that are great for when it's hot outside:
Rockfish – use in a stir-fry
Denver sole – for stuffing or other side dishes
Trout, salmon, or even branzino – for cooking whole and eating seasoned
Cod – for filets atop legumes and vegetables
Watermelon
Looking for a refreshing and hydrating fruit option to add to your summer of healthy Mediterranean foods?  Consider watermelon! Helping to keep your body cool during the hot summer months, watermelon is the perfect finger food fruit choice.  
Need some more convincing?
Watermelon has lycopene and protects you from sun rays, and while it is full of water and helps you stay hydrated, it also keeps you fuller longer so you tend to eat less to stay satisfied.
Try adding feta cheese and mint to your watermelon for a simple, refreshing salad. Or, if you're looking for a fun way to incorporate some of the other ingredients on this list, why not try out a watermelon gazpacho recipe?
Note: Though native to South Africa, it didn't take long for the watermelon to make its way into Mediterranean cuisine.
Hazelnuts
Nut trees are just as popular in Italy as olive trees.  And, as one of the main food groups in the Mediterranean diet, adding nuts into your summertime diet will help keep you satisfied and healthy.  One of the most delicious nuts you can enjoy in the summertime is the hazelnut. 
Loaded with heart-friendly monounsaturated fats, fiber, protein, and even calcium, hazelnuts can be added to salads, sprinkled over grilled vegetables, and can even be added into your favorite baked goods.
Enjoy Summer with Northern VA's Best Fast-Casual Restaurant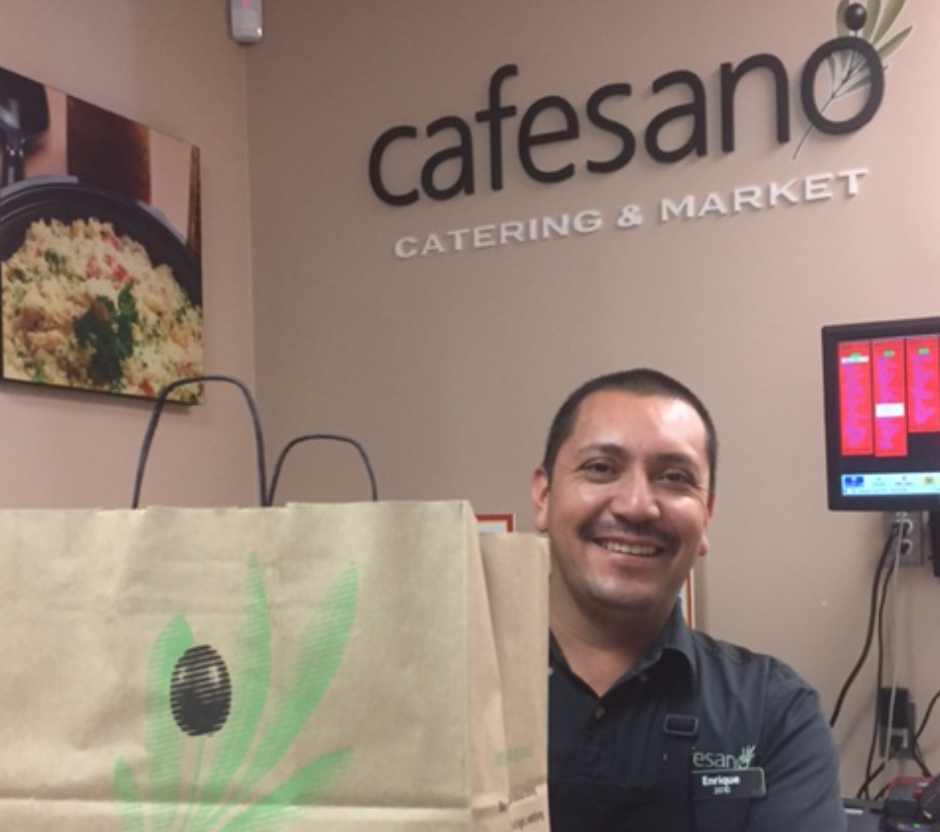 Summertime in Northern Virginia makes it easy to incorporate loads of fresh foods that are part of the healthy Mediterranean diet into your daily meal routine. Best of all, it comes with the added benefit of keeping yourself and those close to you well-fed and healthy!
If you find the peak days of summer to be too hot for cooking, and you are looking for an exceptional Mediterranean restaurant in Northern VA that serves Mediterranean cuisine, consider ordering some takeout from Cafesano Italian & Mediterranean Grill.   
With dishes such as roasted eggplant, red pepper hummus, marinated shrimp skewers, salmon kabobs, and pasta topped with homemade marinara sauce, Cafesano does a fantastic job of providing you with the best summer foods for any occasion.
And if you're planning to cater a fun and appetizing summertime party or picnic, Cafesano Catering, with convenient online ordering and Catering Coordinators, is standing by to help you with a fresh, flavorful, and healthy Mediterranean menu that's both affordable and unique.      
About Cafesano Italian & Mediterranean Grill in Northern VA
Since 2005, Cafesano has been offering fresh, wholesome Italian and Mediterranean food in a comfortable and welcoming environment. We know you'll love our menu full of bold flavor profiles from Italy and the Mediterranean.
We've built our restaurant around offering our guests healthy food without sacrificing heartiness and flavor. Being healthy should taste good! And it tastes great at Cafesano.
Whether ordering takeout or catering, or visiting one of our restaurants in Reston, VA, and Dulles Town Center, we look forward to serving you soon!