Food allergies are impacting the culinary world more and more everyday. Restaurants have the choice of either losing business or accommodating the growing amount of people who cannot eat certain foods for health reasons.
Unfortunately, food allergies are not just a trend that will pass. In fact, food allergies have increased 50% of the past 20 years and restaurant owners can expect this issue to become more frequent amongst their diners.
But it is not only restaurant owners that need to be aware of this growing health concern.
If you are in charge of catering an event, whether it by your company's business meeting, a family member's birthday bash, or even just a small get together with friends, you need to be aware that there's a good chance someone attending your even will have a food allergy.
Today, we are going to look at the differences between food allergies and intolerances and how party planners can avoid major health scares related to food allergens.
Food Allergy
A food allergy involves an immune system response to specific foods. Once eaten, even in the tinest amount, the body mistakes these foods for toxins. The body's immune system then sends out a response to the "toxin" that can be serious to your physical well-being.
These immune responses include:
Hives
Itchiness
Swelling
Vomiting
Diarrhea
There are eight foods that account for 90% of all food allergies: milk, fish, eggs, tree nuts, peanuts, shellfish, soy, and wheat.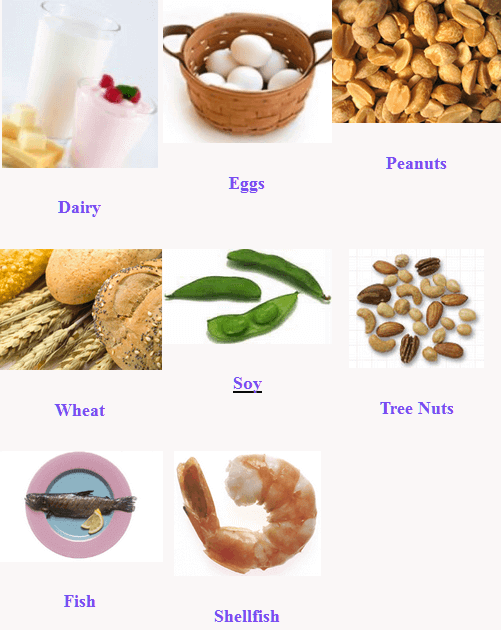 Food Intolerance
A good intolerance involves a digestive system response when the body is unable to properly break down the food consumed. Due to an enzyme deficiency, and unlike a food allergy, a person can sometimes consume small amounts of foods they are intolerant to without having digestive issues.
Worldwide, approximately 65% of people experience some intolerance to lactose, which makes milk a food product to avoid.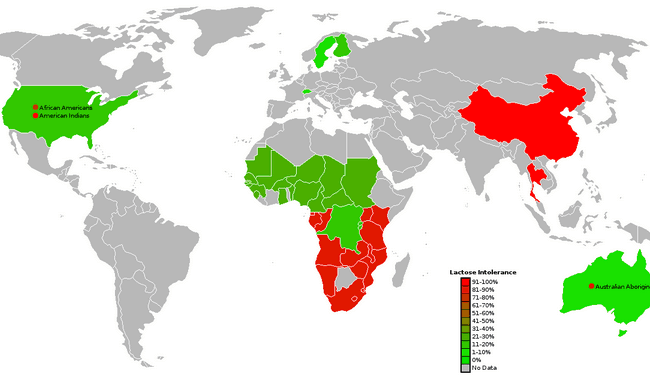 Symptoms of a food intolerance may include:
Flatulence
Abdominal Distention
Diarrhea
Cramping
Swelling
Migraines
The top food products causing intolerance are additives in foods, glucose, lactose, tyramine, and preservatives.
Celiac Disease
Celiac Disease is often mistaken as a food allergy. However, since most symptoms are digestive in nature, and some people are able to tolerate low to moderate levels of gluten before experiencing any discomfort, it is considered an intolerance rather than an allergy.
Catering Risks
When planning your event, you should seriously consider the possible consequences of not taking food allergies and intolerances seriously.
According to the American Academy of Allergy, Asthma & Immunology (AAAAI), if you decide to have your event catered by a restaurant that is not knowledgeable in food allergy/intolerance preparation, your guests could face severe reactions.
Caterers not familiar with practices that help ensure safe food preparation for those with food allergies/intolerances may have the following misconceptions:
The food will be safe as long as the nuts are picked off.
Fryers destroy allergens.
It's okay to use spoons that have stirred a cream-based sauce in milk-free soup.
It's not a problem to prepare burgers with wheat buns on the same table surface as allergen-free burgers.
Touching food that contains a food allergen and then handling allergen-free food is okay.
These are just some of the ways those suffering from food allergies/intolerances can be exposed to allergens during a catered meal. Unfortunately (especially those with food allergies), even the smallest particle of food containing an allergen can drastically affect someone's overall health if it touches the food they are going to consume.
Tips for Accommodating Guests with Allergies/Intolerances
It is important to remember that guests who take part in catered meals often have no say in how their food will be prepared.  They also may not have a choice to go elsewhere to eat.
Ultimately, your guests may be forced to forgo eating altogether to avoid any allergic reactions.
But there are ways to avoid these types of situations. 
Utilize the RSVP
As a party planner, you may want to distribute invitations of some kind to your guests and solicit feedback to find out beforehand if anyone has allergies, intolerances, or general dietary restrictions they would like accommodated.
Consider adding a section to the RSVP card that allows invited guests to check boxes that pertain to their dietary needs. Add an area where they can elaborate on their requests so that you can know exactly which types of allergies and intolerances will need to be addressed during the menu planning process.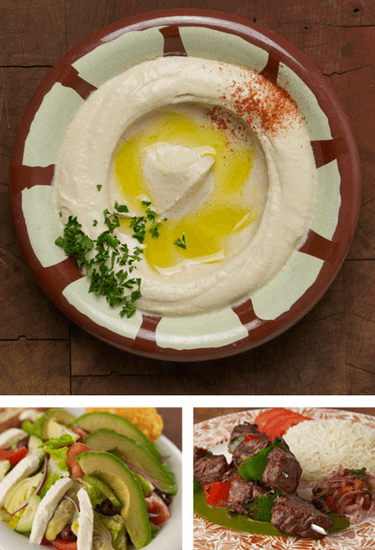 If you are planning an event in the Reston area and have a list of allergens that need to be avoided on your catering menu, call Cafesano Catering. Catering Coordinators are standing by to help you select great meal options for your guests.  Knowledgeable about menu selections, serious about guest safety, and full of great ideas to accommodate any circumstance, Cafesano is ready to help you customize the perfect menu for your special event.  
Research Your Caterer and the menu
Communication is essential when it comes to planning a specialized menu that includes allergen-free food options. before hiring a caterer, it is your responsibility to discuss with them things such as:
Where allergen-free foods are prepared.
Whether separate utensils and cooking appliances will be used.
How allergen-free food items will be packaged.
The level of expertise the restaurant staff has when it comes to food allergen requests.
What ingredients will go into each dish.
How comfortable the caterer feels in preparing specialized menu options.
Although you can take every precaution possible, most caterers will still alert you to the fact that their menu items are made in a kitchen that is not absolutely gluten-free, so there's always a chance of cross-contamination.  Your guests should always be encouraged to take this information into account when considering their own individual requirements and needs.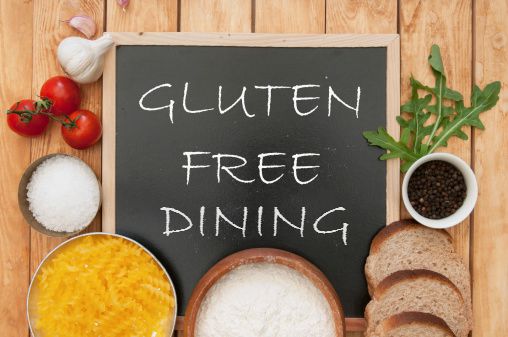 Many restaurants now offer gluten-free menus. Luckily for you, if you choose Cafesano Catering to cater your special event, you'll benefit from a variety of menu choices on their gluten-free menu. And if you want to make sure the gluten-free options are tasty, Cafesano will be happy to work with you in advance so you can be assured that their gluten-free selections are as tasty as the rest of their menu!
From appetizers to entrees, and everything in between, Cafesano makes sure that those intolerant to gluten get to eat like everyone else at your event, despite their dietary needs.
Catering in Dulles, Virginia
If you have been put in charge of your company's event, your sister's 30th birthday party, or simply want to have a get together at your home, and are looking for a caterer to accommodate your guests' dietary needs, look no further than Cafesano Catering.
Offering delicious and fresh Italian and Mediterranean cuisine, Cafesano has something for everyone. This popular restaurant is a local favorite committed to offering menu selections that accommodate those with dietary restrictions and their gluten-free selections confirm that everyone can enjoy bold and flavorful meals at special events!