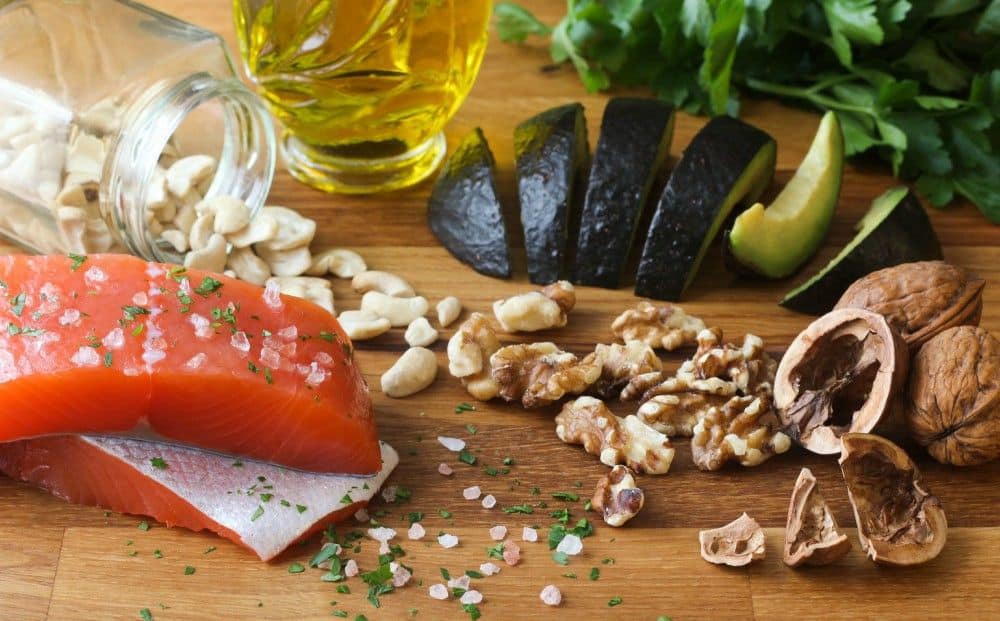 Are the winter blues coming on a bit early for you? Don't worry − you're not alone.
It seems that mood changes are inevitable with cooler temperatures.
Why is that?
Because in the wintertime, the days get colder and shorter, and the sun typically doesn't shine as much.
One of the things this lack of sun can create is Seasonal Affective Disorder, appropriately termed SAD. With the shorter days and less sun, your body produces more melatonin, which makes you sleepy.
This is also coupled with your brain producing less serotonin, which helps to regulate your mood, among many other things.
When it's cold and snowy outside, few things sound better than snuggling up on the couch and spending the day watching Netflix, right?
But the lack of time spent outdoors can really put a damper on your mood. According to a University of Michigan study, spending at least 30 minutes outside when the weather isn't so lovely greatly helps to improve mood and creativity.
You know what also helps improve mood?
Eating the right foods.
And, as found in an Australian study, eating foods that are part of the Mediterranean diet can aid in boosting your mood.
That's where Cafesano comes in. Our restaurants in Dulles Town Center and Reston serve up fresh and flavorful Mediterranean food that are certain to help you beat the winter blues.
Read on to find out more about some of the menu items we serve and the ingredients we use at Cafesano at both our Reston and Dulles restaurants that are sure to send those bad moods packing.
Mediterranean Mood-Boosting Foods
1. Leafy Greens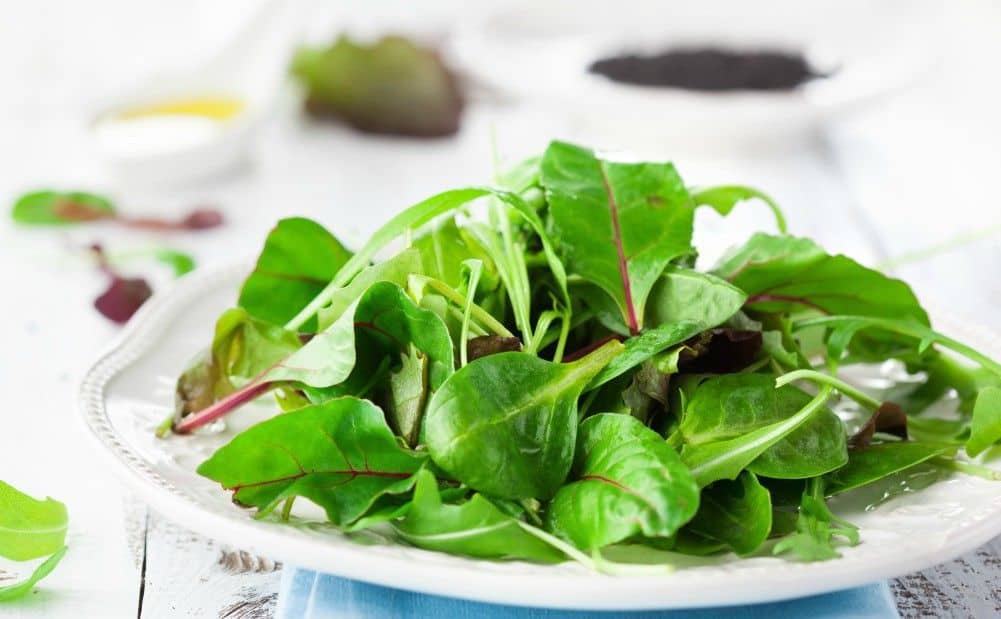 Leafy greens are packed full of magnesium, which is a great help in improving your serotonin levels and, thus, boosting your mood.
At Cafesano, leafy greens are incorporated throughout our menu. Our salads and wraps all boast generous portions of leafy greens.
Consider trying these Cafesano items:
Kale Salad
Greek Salad
Signature Salad
Grilled Chicken Caesar Wrap
Roasted Turkey & Avocado Wrap
2. Probiotics
Probiotics are key in maintaining healthy gut bacteria. Having healthy bacteria allows you to properly digest your food and get all of the benefits out of what you're feeding your body.
If your gut health is happy, then your body will be feeling it too. People who incorporate probiotics into their diet see their stress levels decrease, and see an increase in their overall mood.
At Cafesano's Dulles Town Center restaurant, you'll find several menu items that contain the probiotics you need to keep you and your gut happy.
Yogurt is one of the most well-known probiotics, but you may be surprised to find that probiotics lie in a number of other foods including olives and feta cheese.
If you're looking to add probiotics to your diet, be sure to try our:
Tzatziki Appetizer (probiotic: yogurt)
Roasted Olives & Feta Appetizer (probiotic: olives & feta)
Hummus & Greek Salad Wrap (probiotic: olives & feta)
Seasoned Steak Kabob Platter (probiotic: tzatziki sauce)
Arugula Salad (probiotic: olives)
3. Salmon
One of the greatest benefits of salmon is the high amount of omega-3s that are found within this fish. Omega-3s aid in lowering your risk of becoming depressed, and also help boost your mood.
In addition, salmon also boasts vitamin B12, which plays a big role in producing the chemicals in your brain that affect mood.
At Cafesano, you can enjoy salmon several different ways to insure you're getting those healthy omega-3s.
Arugula Salad with an Atlantic Salmon Grilled Skewer on top
Atlantic Salmon Kabob Platter
Caprese Panini with an Atlantic Salmon Grilled Skewer on the side  
4. Vegetables
The wide variety of vitamins and minerals found in vegetables, combined with their high levels of fiber, are known to minimize the chance of depression and improve overall brain health, which includes your mood!
To be assured of maximizing the full benefits of vegetables in diet, you'll need to consume 2-3 cups a day, which is easy with these Cafesano vegetable-filled menu offerings:
House Salad With Seasoned Vegetable Grilled Skewer
Greek Salad
Hummus and Greek Salad Wrap
Seasoned Vegetable Kabob Platter
Bianca Insalata Pizza
5. Chickpeas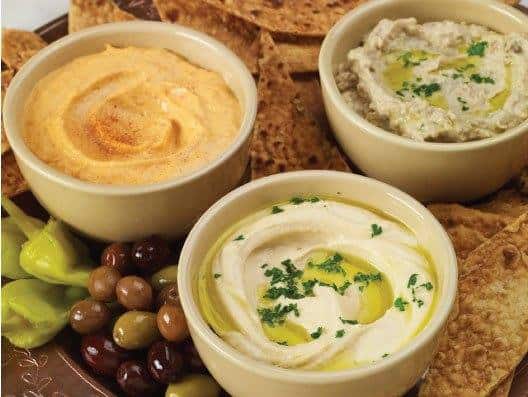 Chickpeas are part of the legumes family (along with lentils and beans) and, along with probiotics, play an important role in healthy digestion.
One of the tastiest ways to use chickpeas is in homemade hummus and falafel.
And if you're looking for the best hummus and falafel in Dulles Town Center, just head to Cafesano and try one of the following items:
Hummus Appetizer
Red Pepper Hummus Appetizer
Falafel Wrap
Hummus & Greek Salad Wrap
6. Olive Oil
Olive oil is one of the best sources of healthy fats. Healthy fats are great for reducing inflammation and balancing hormones − and we know how hormones affect our moods!
It's important to note, however, that not every olive oil is made equally – extra virgin olive oil indicates that the oil has not been refined, where it often loses a majority of its flavor and benefits.
While many restaurants rely on hydrogenated oils due to their low cost, Cafesano is proud to only use extra virgin olive oil in our recipes, so you can be assured that your food is created with the highest quality ingredients.
If you're looking for menu items that use a healthy dose of olive oil, consider ordering any of the following:
Roasted Eggplant (Baba Ghanoush) Appetizer
Tomato Bruschetta
Avocado, Tomato & Mozzarella Salad
Bianca Insalata Pizza
Whether you have the time to sit down and enjoy your meal at our Dulles Town Center restaurant, or just a moment to call in a take out order, you can look forward to enjoying a meal full of tasty and healthy ingredients that are certain to boost your mood and satisfy your appetite.