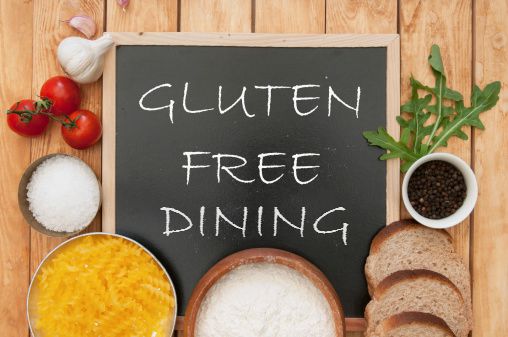 The gluten-free diet is surging in modern day culture.
While the gluten-free diet's popularity may be part of a fad for some and an effective weight-loss method for many, there are also health conditions that require gluten-free dining, namely celiac disease.
Those who live with celiac disease cannot properly digest foods with ingredients containing gluten.
According to the Celiac Disease Foundation, the only treatment for those with celiac disease is a gluten-free diet.
So What is Gluten Exactly?
Gluten is a protein found in wheat and other grains. It is the component in wheat that gives dough its elasticity. Popular foods that contain gluten in the ingredients include:
Bread
Baked Goods and Desserts
Pasta
Pizza
Some Soups and Roux
Some Sauces and Salad Dressings
Beer
Now, imagine the challenge of dining out at an Italian or Mediterranean restaurant without being able to eat bread or pasta! No pizza, no pasta, no shawarma, no pita – so many delicious foods that exemplify what we love about Italian and Mediterranean cuisine are out of the question for some.
But gluten-free diners can rejoice – with a little bit of creativity, there are still great gluten-free menu options for you to enjoy that satisfy your appetite and warm your heart like so many foods from the Mediterranean are known to do.
Here are a few ways you can enjoy classic Mediterranean and Italian dishes without compromising your gluten-free diet:
Start Your Meal with Chickpeas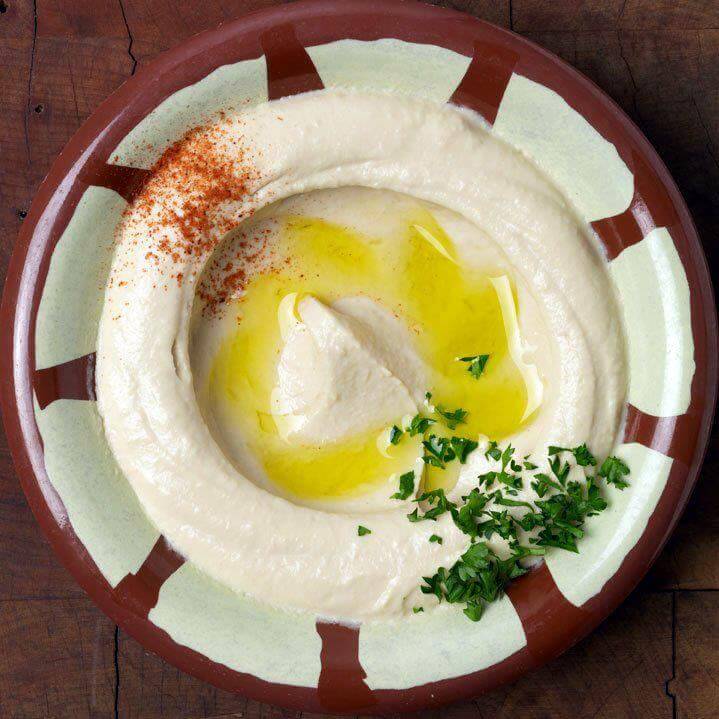 The best news we have for gluten-free diners: you do not have to sacrifice one of the greatest staples in Mediterranean cuisine — the chickpea.
Chickpeas are a great factor in gluten-free dining because they're a delicious and nutrient-rich ingredient that can be used in a variety of dishes.
Arguably, the best way to start your gluten-free meal is with hummus. Hummus is made with pureed chickpeas, tahini, fresh lemon juice and garlic and dressed with extra virgin olive oil – all gluten-free ingredients!
For added variety, red pepper hummus is a great way to spice up the gluten-free menu and quell any thoughts that gluten-free diets don't have enough flavor.
Our red pepper hummus contains all the same ingredients as our traditional hummus, but with roasted red pepper and jalapeños blended in.
Be sure to request that your hummus or any appetizer you choose is served with sliced vegetables instead of pita bread.
No Bread Baskets, No Problem
The hardest part of dining out on a gluten-free diet hits you when you walk in the door.
There's almost no greater entry into any Italian restaurant than when you're hit in the face with the smell of fresh baked bread.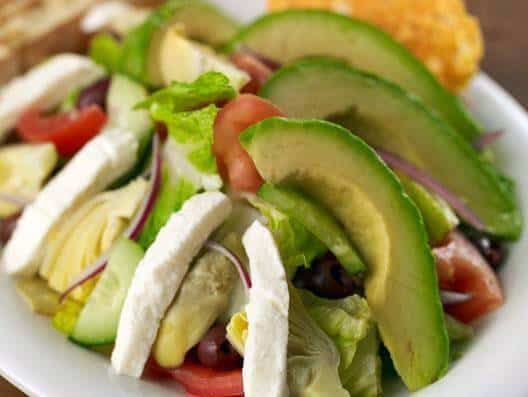 But for those who cannot reach for the dinner rolls, soup and salad are two delicious and popular starters that offer a satisfying alternative to get you ready for the main course of any meal.
It's very important to include vegetables in your gluten-free diet as much as possible since cutting out gluten can sometimes mean cutting out foods with nutritional benefits despite their gluten content.
Beginning your meal with soup and salad can add some serious portions of vegetables to your lunch or dinner.
Our Signature Salad is loaded with vegetables including romaine lettuce, artichokes, tomatoes, cucumbers, kalamata olives, red onion and avocado (which also adds some healthy fats into the mix).
Pairing soups and salad also bring great balance to any meal with tasty dishes that are both hot and cold. Pairing the Signature Salad with a vegetable soup or gazpacho brings so much flavor to the table and, together, they could even stand alone as a quick lunch. Just make sure you ask your server to skip the croutons or ciabatta bread that come on the side.
Served on Skewers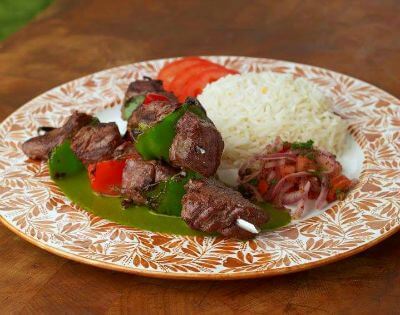 When looking for a tasty gluten-free entree, it is hard to imagine a more satisfying option than grilled meat and vegetable kabobs.
Once again, as a gluten-free staple to Mediterranean cuisine, kabobs allow you to cut the gluten out of your diet without cutting out the flavorful and fresh dishes on our menu you've known and love.
Like many of the gluten-free menu items we've recommended so far, Kabobs are versatile so they add variety to your diet.
Kabobs are a great main dish and can be done with Chicken, Steak or Shrimp and can even be done with just veggies. Served with rice, salad and tzatziki sauce, Kabobs bring out all of your favorite Mediterranean flavors in a single, hearty dish that will leave you satisfied.
Bonus: Grilled skewers also allow you to add a protein-filled and tasty side item to nearly any other item on our menu. Marinated and grilled chicken, steak and shrimp skewers offer a variety of flavor profiles that are certain to please even the most discriminating palate.
Satisfying Sides
Although you have to nix the bread, having a side of rice can help replace the carbohydrates lost when cutting out bread and wheat from your diet. For some, a warm bowl of basmati rice can be just as comforting as fresh baked bread and rice can be universally applied to many dishes in the same way as pasta.
If you're looking for an authentic Mediterranean side to complete your gluten-free meal, our Stuffed Grape Leaves are a tasty and nutritious side dish. Grape leaves are a popular Lebanese menu item, rich in vitamins and minerals including vitamins C, E, A, K, B as well as iron, fiber and magnesium. Like many heart-healthy foods in the Mediterranean Diet, grape leaves have no cholesterol and are very low in sodium.
Gluten-Free Dining in Northern Virginia
Whether trying to adjust to life with celiac disease or simply trying to remove gluten from your regular diet, there are plenty of fresh, tasty, gluten-free options for you to enjoy at Cafesano.
Located in the heart of Reston, VA, you can browse our menus online and consult our gluten-free menu whether you're dining in or ordering take-out.