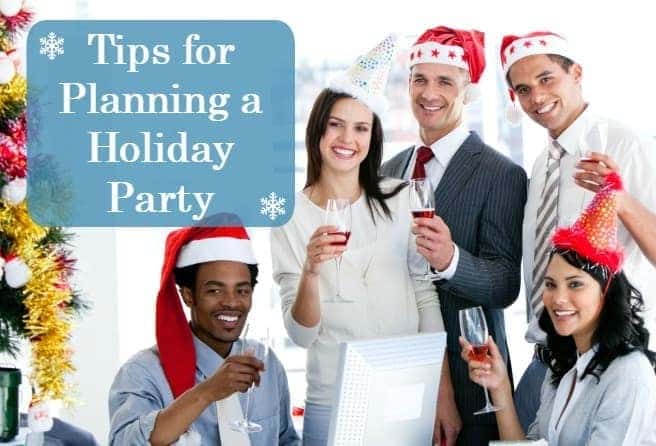 Whether it's an annual gathering at home of family or friends or that all important corporate or business celebration, few things are as challenging as planning the perfect holiday party.
Fortunately here are a few simple tips for our neighbors in Northern Virginia that will have the kudos coming your way without the stress you simply don't need during this festive but hectic time of year.
1. Pick the right date and time for your party.
When selecting an event date, make sure it doesn't fall too close to the holidays or run into conflicts with your employees' or friends' religious observations. Timing is everything with any party, but particularly around the holidays when so many activities are crammed into just a few weeks.
Consider a date early in the holiday season, before folks start filling up their calendars. And be sure to send out invitations well in advance with a prominent RSVP request and a deadline.
2. Choosing the ideal location
For smaller office parties, consider:
Would it be convenient to host the party in the office during the week, or would you like to invite the office to celebrate at your home during the weekend?
Will it be kept to office staff only, or will you encourage employees and clients to bring their families?
For a larger corporate gala, here are a few things to consider when choosing a venue: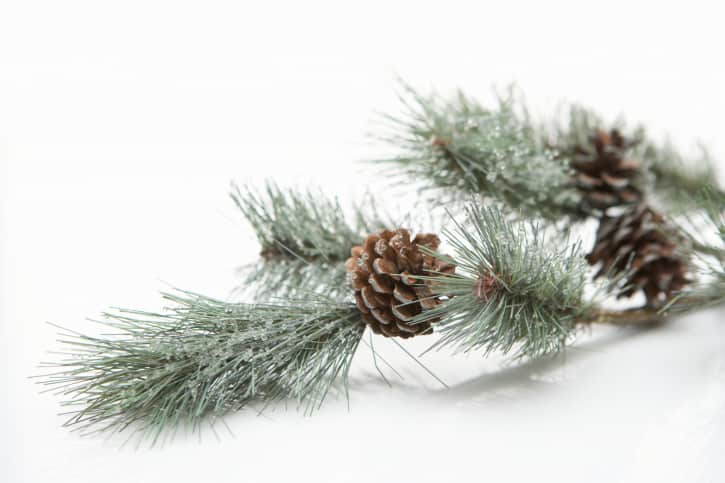 Is it convenient to the office and where your employees live?
Is there plenty of parking?
Does the management have experience in event planning?
Do they have a good reputation? (We can make a few suggestions if you'd like).
Do your employees have any ideas or preferences? (Ask them).
For a party at your home, think about the following:
Do you have room to accommodate both the people and the food in your home?
If you want to invite a lot of people, should you just serve appetizers and finger foods and do you have places around your home where you can distribute platters of food and beverages so folks can get to them easily?
If you want to have an actual meal, do you have a place where your guests can eat comfortably and do you want everyone to eat together and in the same room at the same time?
3. Try adding a theme this year.
Perhaps your business had an exceptional year of growth or you've launched a new product and want that reflected along with a holiday theme. You might also use the event to hand out special awards or make an announcement about the past year or the new year ahead. (Again invite your employees to make suggestions. Make it their event in a very real way.)
If your family has a traditional time and place to come together for the holidays, you can still add a distinctive touch to each year by incorporating a unique theme to your decorations and menu choices.
This year, treat your guests with a twist on traditional holiday desserts – mini Italian cannoli!

Consider adding hor d'oeuvres that your guests may not see at another holiday party this year like hummus with warm pita bread or falafel bites with tahini sauce.

Consider featuring menu items made with fresh ingredients from local farmers. Serving a variety of wines and craft beers from local Virginia wineries and breweries is certain to be a hit! (We're big on fresh and local.)
Instead of serving predictable sugar cookies, opt for a different choice of desserts that include trays of mini Italian cannoli and traditional baklava.
Decorate with wreaths and garland from your local Christmas tree farm, trimmed with holly and burlap ribbon – you can't beat the "traditional" look and your house will smell wonderful too!
4. Order the right amount of food.
One of the biggest challenges to hosting a party is knowing how much food and drink your guests will require. There are a number of useful charts that assist in estimating how much food is needed, but try to think back on previous events.
Make sure your invitations have an RSVP so you know how many guests you will be hosting. And going forward, keep track each year of how much food and beverage you ordered, how many people came, and how much food and beverage was left over.
While ordering too much could mean having leftovers for a few days, ordering too little can cut your party short. At Cafesano, we provide catering to groups of all sizes in Northern Virginia and we're happy to assist you with ordering just the right amount of food so you can minimize the chances of over- or under-ordering and ensure your guests go home happy!
5. Order the right types of food.
Many people have food allergies and dietary restrictions and you'll be a hero if you provide menu items that take this into consideration. If you're hosting an intimate party with friends and family, you probably know everyone's preferences. However, for larger parties, we recommend you select menu items that cater to a variety of diets.
Keep vegetarian, vegan, kosher, and gluten-free diets in mind as you plan your menu. Cafesano Catering in Northern Virginia has a wide selection of dishes that can satisfy almost any need. From our popular Salad Bowls and Panini & Wrap Platters that include vegan and vegetarian selections, to our gluten-free catering selections, our Catering Coordinator will work with you to create a customized menu that will insure your event is a hit for all your guests!
Catering Your Northern Virginia Party
This year, simplify your holidays and consider using the services of a local caterer in Northern Virginia. Cafesano Catering in Reston, VA will make sure planning for your event is simple and hassle-free.
Online ordering, and delivery services, as well as a large selection of fresh, flavorful and healthy menu items, make Cafesano Catering the perfect choice for your holiday party. Let us take care of the food so you can concentrate on making sure your guests are having fun. Who knows – maybe you'll actually enjoy the party yourself!
Cafesano Catering, providing catering services in Northern Virginia for over 6 years, makes holiday party planning simple with catering services for both intimate house parties and large corporate events.
Choose from a flavorful and unique assortment of Italian and Mediterranean menu items. Contact Cafesano today and we'll help you start planning your upcoming holiday event in Northern Virginia.
What dish are you most looking forward to at your next holiday gathering?