Virtually any event you're planning will involve food. But do you really need to hire a caterer for your event? How can you know for sure?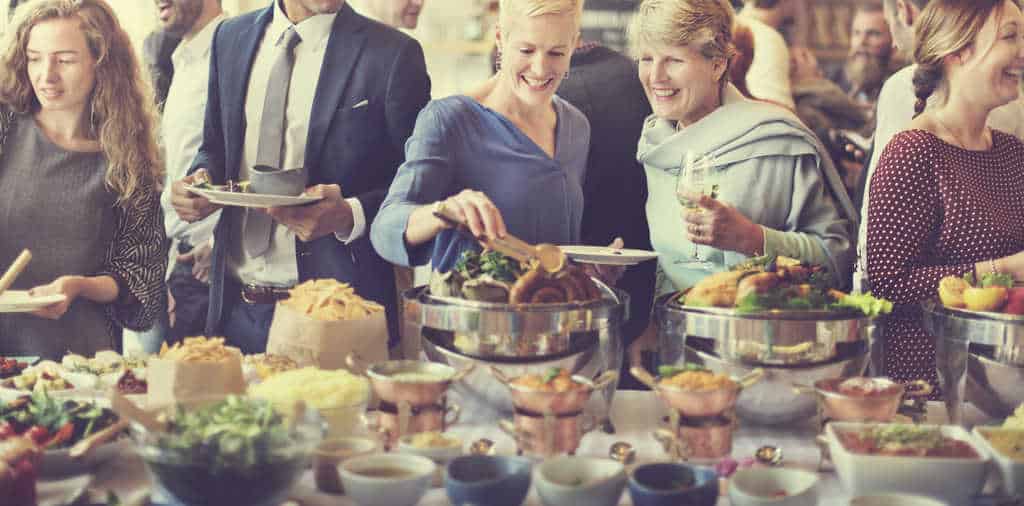 Deciding whether you need a caterer is an issue you should ideally work out early on. Your decision will impact your budget and the type of planning you'll need to do.
Organizing, planning, and hosting an event of any size is never a simple task. You'll find your list of tasks growing longer as the day of your event approaches.
Here at Cafesano, we love serving food and catering in Northern VA, all day, every day. We believe events should be fun and enjoyable— and that includes the planning process!
Today we're sharing nine situations that definitely call for a caterer.
When to Hire a Caterer in Northern VA
1. The event is larger (or more complex) than you're used to cooking for.
We've found that everyone has a different idea of what the term "large event" actually means. For you, it may be an event with more than 10 people attending, while others might think 500 or even 1,000 people isn't especially large.
No matter your definition, if your event could possibly turn into a large gathering, you'll likely want a Northern VA catering company like us to take all the food-related logistics off your plate, so to speak.

Ask yourself: Can you imagine cooking food for, say, 50 people all by yourself, or with a team of volunteers? Just as importantly: Would you really want to?
Many people are surprised by how much time and thought is involved in providing food for even a smaller gathering. When you've got plenty of other to-do items on your list you'll need to tackle, why not leave the food to the pros?
2. You need to make your budget go as far as possible.
The idea that they'll be saving money is one of the primary reasons people decide to make the food themselves and skip the caterer.
But the truth is, even if they aren't paying a caterer, they'll still be spending a good (often surprising!) amount of money on the food.
If you go this route, you'll need to buy the food and ingredients, pans, trays to carry it all, eating utensils, plus have some way of keeping the food warm until you serve it. And those are just a few of the costs!
Even if you'd like to stretch a smaller budget for your event, we've got plenty of delicious options. For instance, our $29.99hummus platter with pita chips serves 8-12 people, while our popular grilled kabobs served with rice, grilled vegetables, salad, pita bread and tzatziki sauce is just $13.89/person.
And you won't have to buy all those large serving dishes you may never use again! Take a look at the rest of our budget-friendly Northern VA catering menu here.
3. You'd rather leave the details to someone else.
As we've learned from our years of experience, planning and executing an event takes plenty of time and effort. Location, decorations, invitations, food, and beverages – there are many moving parts behind the scenes, all working together to make an event fun and memorable.
A Northern VA catering company like Cafesano can assist you in planning for one of the major to-dos: food. A lot of thought goes into what to serve at an event. If you're not used to this, it can be stressful.
Our passion is easing this worry for you. Let us do some of the heavy lifting and serve up our delicious dishes for your guests.

4. You're short on time.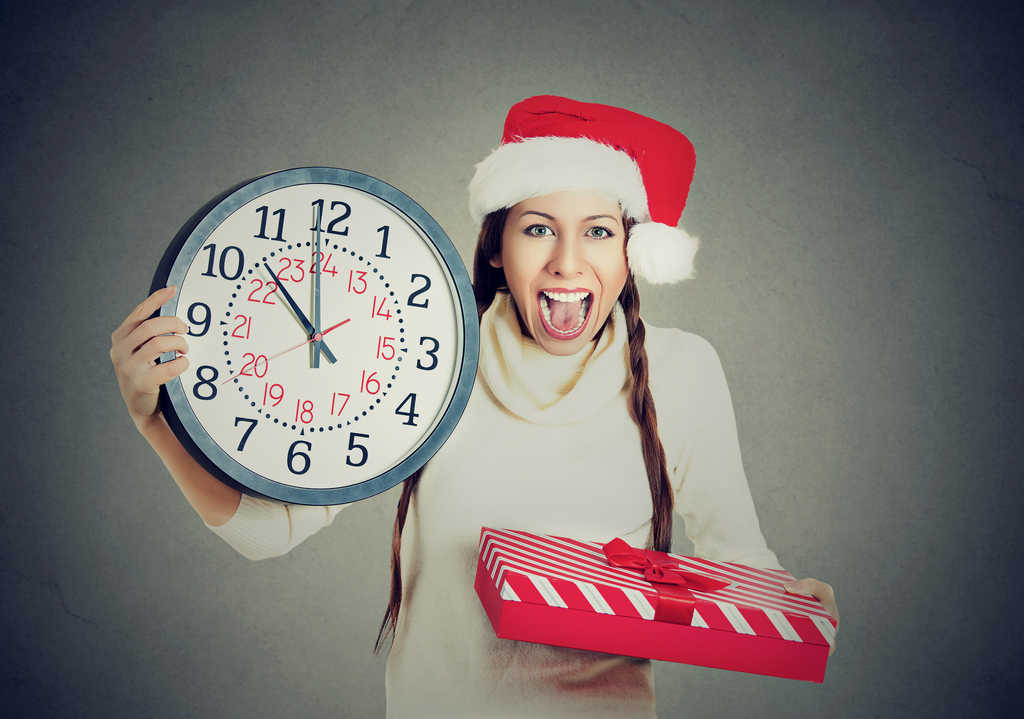 Especially in the Northern Virginia area, life can get incredibly busy. Most people simply do not have the time to plan, cook such a large volume of food, and serve it, all while hosting an event.
When you're planning an event, your time is precious. Imagine how much time you'll save when you bring us aboard to do what we love to do most — serve up delicious Italian and Mediterranean cuisine. Our full-time job (and passion) is designing the perfect menu for you and your guests. Leave it to us!
5. It's a corporate or business event.
This one is rather simple: when you're hosting a business event, your guests will likely be expecting a catered event. We love catering events for our neighboring businesses in the Northern Virginia area and we've been doing it for over 13 years!  

6. You're not sure how to best accommodate dietary restrictions.
What should you serve at your event, that may be attended by vegetarians, vegans, and omnivores alike? Don't stress about this one — we've got you covered!
When we discuss your event and kick off the planning, we'll review each detail of what we'll be serving your guests. Our Italian and Mediterranean menu is adaptable and fresh, full of selections with vegetables, steak, shrimp, or chicken, and plenty of gluten-free options to ensure we have menu selections that will satisfy everyone's dietary requirements.


7. You want your event to stand out and make a statement.
We're proud of our menu full of fresh, healthy food we prepare daily on-site. When we cater your events, we also take the time to create a beautiful presentation that's sure to wow your guests.
We easily adapt to your chosen venue, ensuring your food and beverages complement the event and look perfect.

When a guest attends a catered event, they immediately sense how special it is. Whether it's a private birthday party, anniversary celebration, class reunion, or a business function, your guests will recognize you took the time to make the event truly special.
8. You want to serve a cuisine you don't often cook.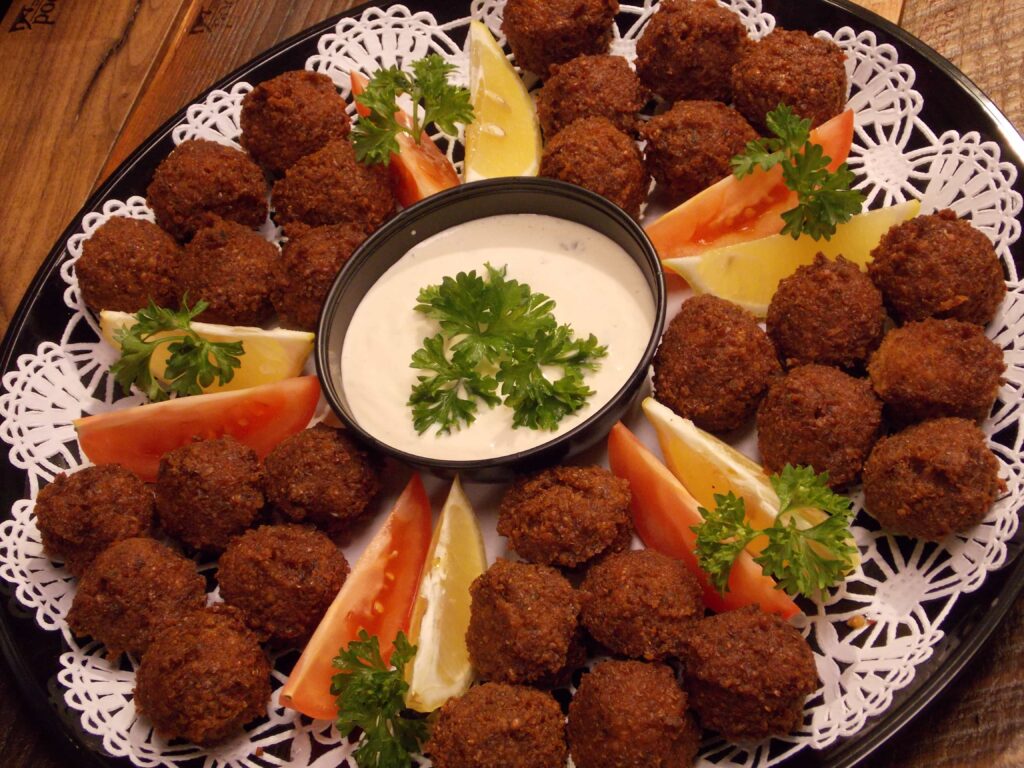 We're so incredibly proud of each item on our menu, full of fresh and bold flavors straight from Italy and the Mediterranean. Many experts tout the Mediterranean Diet as the healthiest in the world, overflowing with fresh vegetables, whole grains, lean meats, and healthy fats (like our buzzed-about olive oil).
Every day, we combine these ingredients right in our kitchen. We then mix them with plenty of fresh herbs and spices to provide flavorful, custom dishes inspired by traditional Italian and Mediterranean recipes.
We've spent years perfecting our recipes that have been handed down for generations. The Mediterranean Diet is very popular —after all, there's something for everyone. However, it might not be the easiest to prepare for large groups on your own. Let us cook for you and your guests!
9. You want to kick back and enjoy the event yourself.
Is this event you're planning your anniversary, birthday, or milestone class reunion?
This might not be the time to try to plan the menu, cook, serve, and enjoy the celebration all at the same time.
Even if you have a trusted friend or loved one handling the food for your special event, they likely won't want to miss any of the fun, either. You'll have to decide if it's really worth the accompanying stress, or if it would be easier (and more fun!) to have your event catered.
Final Thoughts
These are just a few reasons we've seen our customers hire us to cater their events over the years — there are many, many more.
Are you hosting an event in Northern Virginia?
We're located in both Reston and Dulles Town Center, and we'd love to collaborate with you on the menu. We're standing by to prepare, deliver, and serve delicious and affordable Mediterranean cuisine everyone will enjoy.
We'd love for you to explore our catering menu and contact us today. Let us take care of the food— you take care of the fun!