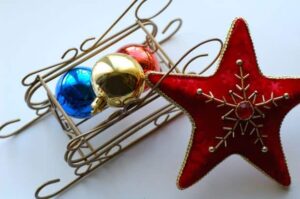 It's party time!
Well, actually, it's party planning time because if you want to do something spectacular for Christmas or New Year's in Sterling VA, you should start planning now.
Not sure where to start?
Just follow these tips to make your holiday party a big success.
How to Plan a Stellar Holiday Party in Sterling, VA
Decide on a theme
You don't have to do a themed party, but if you choose to, start picking a theme right now so that your guests know how to dress and you can stock up on the themed décor.
Here are some of the popular holiday party themes in Sterling you could incorporate (or feel free to try something new and untraditional – The Elf party, anyone?)
An ugly sweater party
Candy canes or gingerbread
Glam party: crystal, gold, silver and sparkles
Winter wonderland
The Grinch and Whoville
Choose the date and order invitations
You know how busy holidays get with all the gift shopping, decorating, cooking and celebrating. The earlier you set the date for your Sterling party and send out invitations, the more people on your guest list are likely to attend. If you can, discuss the party dates ahead of time with your closest friends and family to make sure your party plans don't overlap.
Are formal invitations really necessary?
You could successfully invite people in person or via social media. However, printed invitations add a personal touch and often make it to the fridge door. This means they will serve as a constant reminder and the recipient is less likely to forget about the important date. Besides, it's an easy way to track the RSVPs and makes for a cute keepsake.
Clear the space
Unless you live in a mansion or have turned your basement into a "party central," entertainment space in your Sterling home is probably tight. Figure out how you can shift furniture to make it easier for people to move around, mingle, grab a bite, dance and rest.
Consider moving everything fragile, sharp or unstable out of the way. You know your home like no one else. You know when you step on this one floorboard, the entire bookshelf shakes or when you turn around this corner too sharply, you can stub your toe on the edge of the end table.  Your guests, however, don't know any of this, so it's a good idea to eliminate things that can cause injury.
Go for easy food & drinks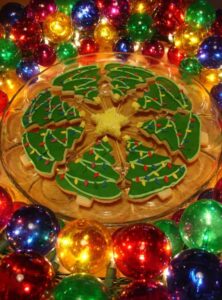 Parties are fun, but who wants to spend hours cooking and then hours cleaning up? Besides, it's not like you are planning a sit-down dinner: your guests expect drinks, snacks and yummy finger foods, so don't overthink it.
Catering is often the way to go – it's inexpensive and definitely beats the store-bought party platters. Order freshly-made dips, wraps, pizza or wings – who doesn't like those? Just don't wait till the last minute because most caterers get very busy during the holiday season.
Also, when it comes to the party food, it's better to have a surplus than a shortage. Plan to accommodate everyone who RSVP'd, those who forgot and those who show up with a party of five instead of the agreed-upon "plus one."
As for the drinks, offer a variety, but avoid spending the entire night behind the bar with a cocktail shaker. Opt for self-serve punches or single-serve bottled drinks.
Set the mood with holiday lights & music
You probably already have your holiday décor in place, but it doesn't hurt to add something extra for the party. Strategically place Christmas lights to illuminate points of interest, create ambiance and add to the holiday spirit. If you plan on using candles, opt for the flameless variety to reduce the risk of hot wax spills, burns and fire.
And don't forget about the music. Think your playlist through to make sure your guests are either familiar with or can relate to the songs. It helps mixing up traditional Christmas tunes like "Jingle Bells" with modern party songs. Make sure you have enough tracks to play without repeating – the last thing you want is guests trying to hook up their iPhones to your stereo to play their latest dub-step finds.
Iron out the details
It's all about the "little things" – right?  Here's a checklist to help you remember even the smallest details
If you live somewhere where winter is cold and snowy like Sterling, think about where guests will place their coats. Renting a coat rack might be a good idea. Also, have a backup plan in case a blizzard rudely interrupts your party.
If there are smokers among your guests, designate a smoking area, especially if you maintain a non-smoking household.
Decide if you want guests to bring their kids. If so, come up with entertainment for them and some kid-friendly food options.
Prepare guest bedrooms for guests that stay for the night.
Think about the parking situation. If the driveway is tight, encourage guests to carpool. For especially large parties, consider having someone run a shuttle between your home and the nearest local school or church parking lot.
If you own pets, figure out where they will stay during the party, especially if they are the kind that takes the first chance to run out the door when it opens.
Settle on the party favors
Of course, party favors are not necessary but it's the Holiday Season and a small gift is always a warm and pleasant surprise and a nice way to say "thank you." Especially consider giving something to your guests if they contributed a dish to your menu or a bottle of wine to your bar.
Party favors don't have to break the bank and if you are a crafty one, feel free to DIY. And put some thought into the presentation as well. Here are a few ideas:
Christmas ornaments
A totem of the year according to the Chinese calendar
Yummy baked goods
Scented candles
Decorative glassware
So, what is your holiday party going to be like this year? Have you been planning it since last January? Share your tips and ideas below.