Welcome to the fourth month of our journey through the base of the Mediterranean Food Pyramid. We've been highlighting the food groups that you should incorporate into your daily diet in order to live a long and heart-healthy life.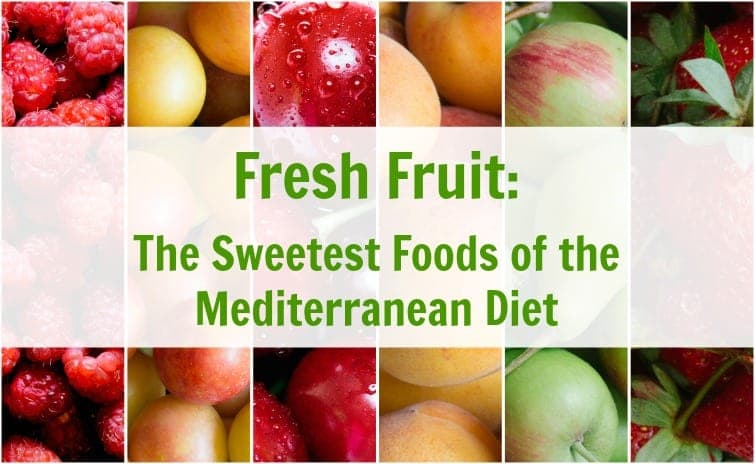 So far, we've discussed legumes and fresh veggies. Now is the perfect time to discuss fresh fruit, considering we are just about to go into the barbeque and picnic season and fruits are always a refreshing treat.
The What & Why of Fresh Fruit
The most colorful of the Mediterranean food groups, fresh fruit adds a variety of flavors and textures to the diet.
You can choose to add traditional Mediterranean fruits like dates, figs, apricots, grapes, and pomegranates, or you can choose fruit from the tropics like, bananas, mangoes, and papayas.
You can even go all American with apples, blueberries, and cherries. The possibilities are virtually endless when it comes to choosing and eating fresh fruit!
You probably know that citrus fruits are good sources of Vitamin C, which is helpful for your immune system.
But did you know that many fruits contain other vital nutrients including:
Vitamin A – which helps eyesight and maintains cell growth and division.

Potassium -which helps break down carbohydrates and control the electrical activity of the heart.

Fiber – which helps with maintaining a healthy weight and assists the digestive process.

Antioxidants – which can help prevent coronary heart disease and some cancers.

Folate (folic acid) – which helps tissues and cells to grow and function properly.
The trick is to try and eat fruit without added sugar. So if you are considering adding a daily dose of fruit to your diet, be aware of a few things:
If buying canned fruit, like peaches, avoid the ones that are stored in syrup.

If you want to drink your fruits, it is better to juice them yourself. Fruit juice from the grocery store is rarely 100% juice and usually contains added sweeteners.

If you're a die-hard PB&J fan, look for whole fruit preserves, rather than sugary jellies and jams.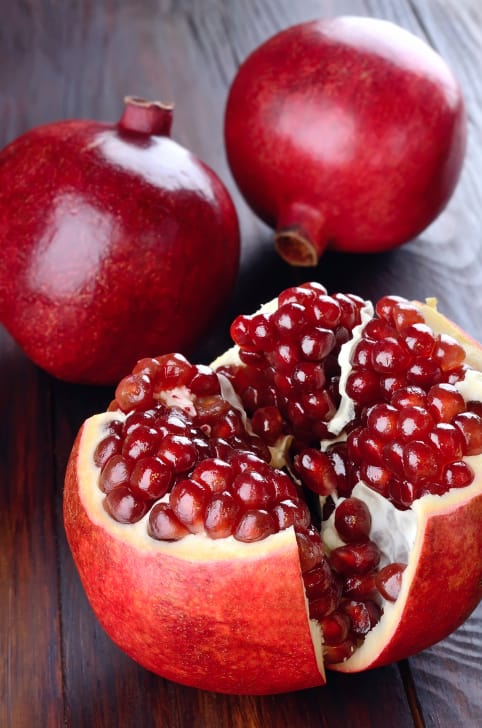 Did You Know?
The most expensive fruits ever sold were two Japanese Yubari cantaloupes. A pair once

sold at auction for $23,500!
One pomegranate

can hold more than 1,000 seeds!

Typically the most nutritious part of a fruit is its skin or rind.

Apricots are a good source of iron.

Olives and avocados are considered fruits.

Most fruits are virtually sodium-free.

You can rinse pesticides from your fruit by using a mixture of one part vinegar and 9 parts water.

Fruits aren't just for dessert! You can make savory entrees with the right fruits and proteins. (See recipe below)
10 Quick Ways to Add Fresh Fruit to Your Diet
Instead of butter, use a banana for your cookie and cupcake recipes.

Make smoothies with your favorite fruits instead of drinking soda.

Try adding apricots or cherries to grilled chicken and steaks.

Add slices of apple, or whole strawberries to your favorite breakfast cereal.

Add slices of peaches, mangoes, or whole blackberries to your favorite iced teas.

Snack on sliced oranges, blueberries, or grapes instead of candy.

Replace mayonnaise on your sandwiches with avocado slices.

Serve fresh fruit for desert at family gatherings.

Add slices of pears, apples, or dates to your favorite salad.

Freeze whole, peeled fruits, or fruit purees to enjoy in the summer instead of ice cream.
Real-World Recipes: Cooking with Fresh Fruit
Previously, we showed you how to put your own spin on roasted chickpeas and create a delicious veggie burger.
This month, we have decided to double-up on our promise to give you simple recipes. Our first is a main course recipe, Manhattan Glazed Chicken – modified from Cooking Light's recipe.
The second is a simple and delicious dessert, Roasted Peaches with Goat Cheese and Honey. These two dishes are sure to satisfy any sweet tooth, while still providing a filling and nutritious meal.
Manhattan Glazed Chicken Recipe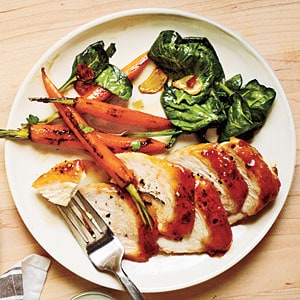 You can either bake or sauté your skinless, boneless chicken breasts.
Either way, lightly coat each breast with olive oil and sprinkle with a pinch of salt and fresh ground pepper.
For the glaze, combine some orange marmalade, macerated cherries, and a splash of soy sauce into a saucepan.
Once it has come to a full boil, reduce the heat and stir constantly until the sauce becomes thick. Then add a small amount of butter and a bit of bourbon.
Finally, pour the glaze over your cooked chicken breasts. It's that simple!
Roasted Peaches with Goat Cheese and Honey Recipe*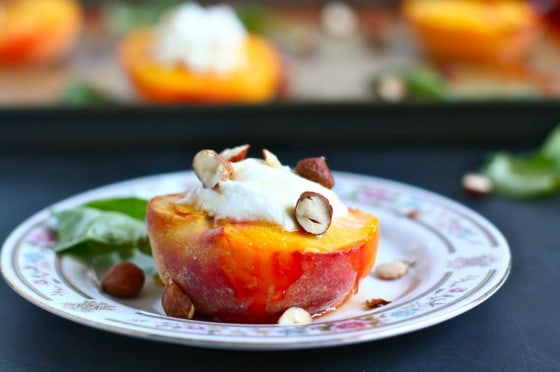 For a super quick dessert, cut some peaches in half and scoop out the pits. Bake the peaches in a 425⁰ oven for about 15 to 20 minutes.
Next, place a dollop of goat cheese (you can use plain or herbed) in the center of each peach.
Drizzle with some honey and add some chopped nuts like almonds or hazelnuts or a sprinkle of basil.
That's it! You're done!
Treat Yourself to Takeout OR Linger on our Patio!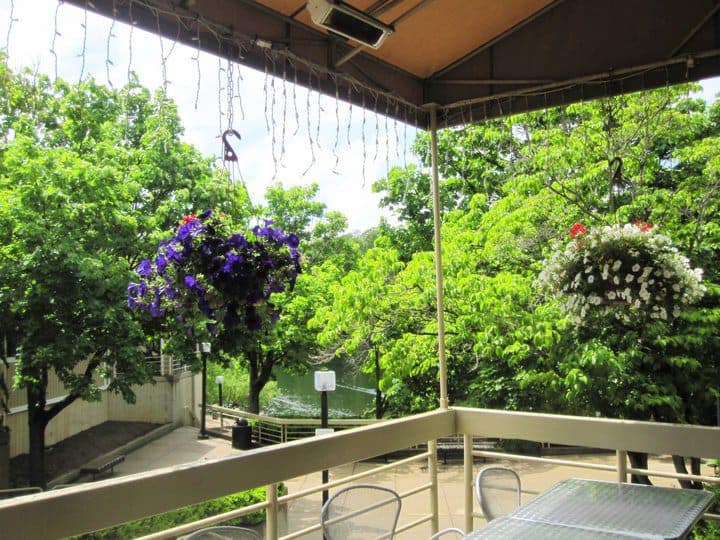 You work hard all day – let Cafesano take care of dinner tonight. Order online from our take-out menu and pick up a fresh, flavorful, and healthy meal for you and your family on your way home!
Or, if you prefer to eat out, and you have a little time to linger, enjoy your meal on our patio overlooking scenic Lake Thoreau.
Located in the heart of Reston, VA, our restaurant is proud to offer the convenience of a fast-casual restaurant, without sacrificing quality or customer service. Cafesano. Tastes good. Feels good!
*Sourced from EatLiveRun.com