If the age of the three martini lunch is gone, so too is the era of the mad dash to the nearest franchise for a burger, fries and whatever.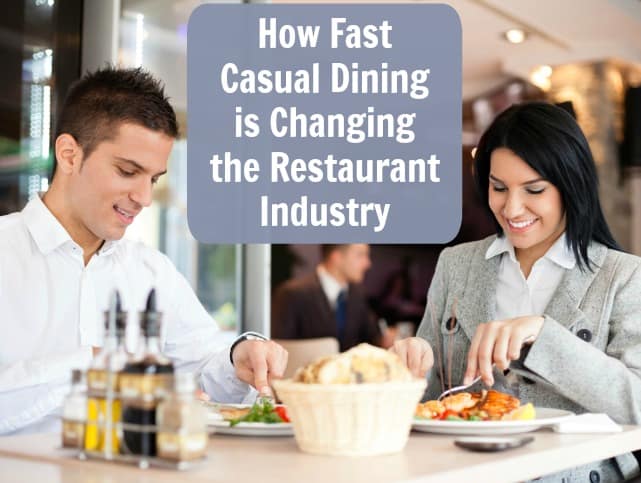 Don't look now, but the US is rapidly turning from a fast food nation to a fast, casual and, increasingly, fresh food nation.
The reason for this change in dining habits? There are several.
Growing concern about health, nutrition and the nation's soaring obesity rate
Increased desire for better, tastier more nutritious food is another
Developing interests in distinctive flavor profiles
It's no wonder. Clearly, the luster of the golden arches and other post World War II roadside dining icons has diminished significantly.
According to an article in Business Insider, sales of McDonald's in the United States fell 3.3 percent in the last quarter, and other chains fared even worse. This marks the continuation of a long-term downward trend.
A Shift Away from Mass-Produced Fast Food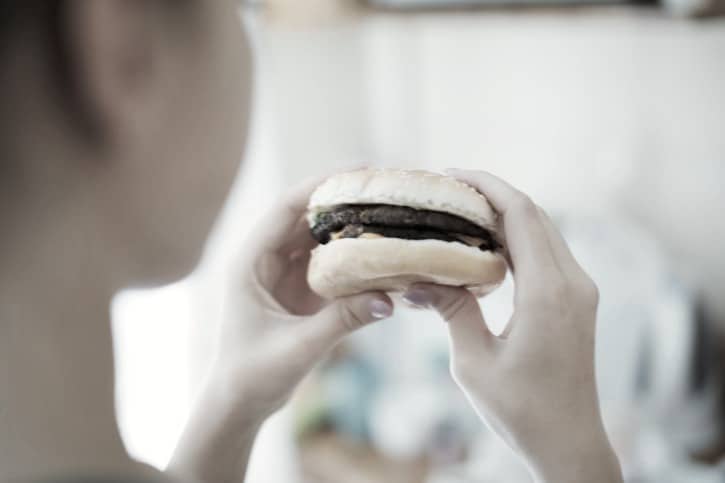 "There's a shift away from the perception of food that is mass-produced towards food that is perceived to be more homemade or artisanal or sustainably produced," said Keith-Thomas Ayoob, associate clinical professor at Albert Einstein College of Medicine in New York. "Consumers want to feel that they're doing healthier things and eating a healthier diet."
Articles in the Wall Street Journal, Consumer Reports and FastCasual.com, a trade publication for quick-casual restaurants like Reston's own Cafesano, reported similar findings.
FastCasual.com attributed this decline in fast food dining to changes in consumer attitudes. FastCasual.com also cited new research from brand consultancy group Brand Keys of 3,000 consumers spanning the Baby Boomer, Gen X and Millennial generations.
"You only have to look at the same-store sales of brands like McDonald's, Burger King and Taco Bell to see the shift that's taking place," Brand Keys Founder/President Robert Passikoff said in a news release. "Fast food brands are rapidly losing loyalty and profits."
According to this survey, Baby Boomers reported an 18% decrease in fast food visits. This demographic places high values on health and living well, Passikoff added. Gen X'ers reported an 11% decline for similar reasons.
Millennials Are Willing to Pay More for Better Meals
The demographic most worth noting should come as no surprise. Millennials reported a 20% decrease in visits to fast food chains, and 42% of them reported increased visits to fast casual restaurants in the past year.
"Nearly 90% of Millennials said they are looking for fast, casual food that is tastier, healthier and more customized. They are willing to pay more for better, more customizable options," noted Passikoff.
Cafesano in Reston, VA falls into the "fast casual" restaurant sector and is benefitting from this shift in preference from customers of all ages. But some industry analysts feel that certain fast casual operators are taking this segment of the restaurant industry to a new level and are starting to refer to them as "fresh casual" operators.
Fresh casual restaurants resemble the fast casual model in many ways (high quality menu items are served in a quick-service environment), but they take the food they serve and the service they provide to a much higher level.
Fresh Casual, a New & Fast-Growing Restaurant Segment
"Fresh casual is definitely a force to be reckoned with," notes Matt Bodnar of Fresh Hospitality, a Restaurant Incubator focusing on the fast casual segment. "The concept is here to stay," says Bodnar.
A few of the major operating differences for fresh casual operators include:
The menu is often designed by a chef and has certain flavor profiles that can be often comparable to a top-quality casual or even fine dining restaurant
Food is delivered to the customer
Tables are bussed
Customers enjoy a more comfortable dining environment with higher quality furniture and fixtures
There's no doubt that Cafesano fits the description of fresh casual to a "tee".
Cafesano, a Local Example of This Burgeoning Trend in Reston, VA
"At Cafesano we pull together an abundance of fresh vegetables, select meats and dairy products, and fresh Mediterranean herbs and spices to produce a menu full of light and flavorful selections that prove that 'great taste' and 'good for you' can describe the same dining experience!" affirms Cafesano owner, Paul Swinley.

"We consistently strive to provide the same level of service, whether it's for a single dine-in guest, a take-out order or catering for a large corporate event around Northern Virginia."
Menu items that keep guests coming back include Cafesano's homemade Hummus, made-to-order Signature Salad, and Margherita pizza.
Reasonably priced imported and domestic wines and a wide selection of craft beers pair nicely with Cafesano's Kabob Platters and Pasta dishes.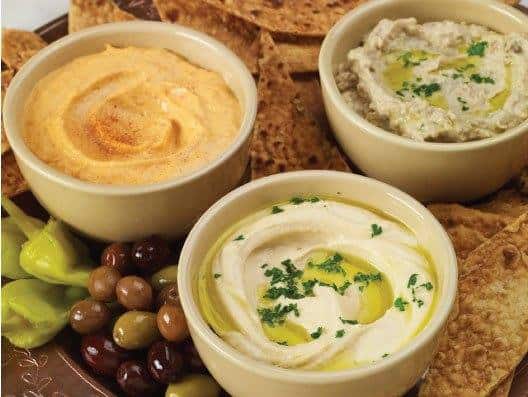 Another reason for the growing trend towards quick casual restaurants is the commitment of many restaurants to cater to their guests' dietary restrictions. To that end, Cafesano does not disappoint. With a large selection of vegetarian and gluten-free entrees on the menu, there truly is something for everyone.
Whether it's "quick casual" or "fresh casual," Cafesano has it covered. Guests of Cafesano are a testimony that fresh, flavorful and nutritious food, brought to you in a quick-serve environment, is here to stay!