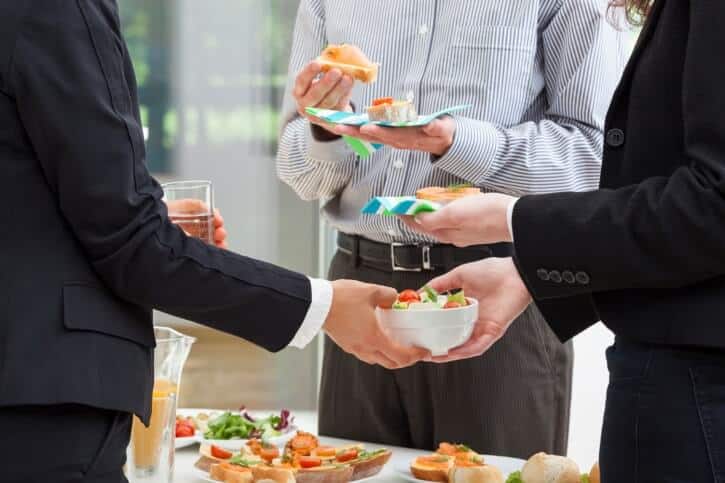 Feeding guests is one of the most important elements of any party or business event.
Hiring the perfect caterer for the occasion will reduce party planning stress and make the event as memorable and enjoyable as possible for everyone.
When most people begin looking for a caterer, they tend to unconsciously limit their options to companies that specialize in traditional, full-service catering.
What they often don't realize is that many of their favorite restaurants offer catering too.
Full-service caterers are a great option for larger or more upscale events like weddings, but there can be a lot of advantages to using a restaurant that caters over a full-service catering company, especially if your gathering is going to be small, last minute, or casual.
5 Great Reasons You Should Use a Restaurant to Cater Your Next Event
1. Lower Price
When you hire a full-service caterer, you will likely need a pretty large minimum order for the caterer to even consider your event, so only larger parties need apply.
Quick casual restaurants like Cafesano don't have minimum order sizes, so any group size can be accommodated.
Party organizers can get a clear idea of what kind of prices to expect from a restaurant that caters by dining with them and scoping out the menu, whereas many catering companies will not provide prices until you meet with them in person or are ready to make some kind of commitment.
Overall per-person prices tend to be lower with restaurants because food costs and overhead are distributed across the restaurant business AND catering business.
Consistent high-volume food orders also make it easier for restaurants to get better prices on food from their suppliers: a savings which can then be passed on to the customer.
Restaurant catering menus tend to be somewhat simpler and less "fussy", with the major emphasis on flavor and quality rather than fancy flourishes for presentation, which keeps costs in check.
2. Try Before You Buy
Full-service catering companies do not normally have storefronts where prospective clients can come and eat, so you will need to set up a meeting to discuss your event and a tasting if you decide to book them.
Many catering companies don't even provide tastings unless a client is serious about using them, which makes it difficult to make decisions about the food items you may want for your event.
Restaurants that cater, on the other hand, typically have traditional business hours during meal times, so you can stop by and try their food at any time before deciding to use them as your caterer. If the food isn't what you're looking for, you can quickly move on to other options.
3. Focus on Food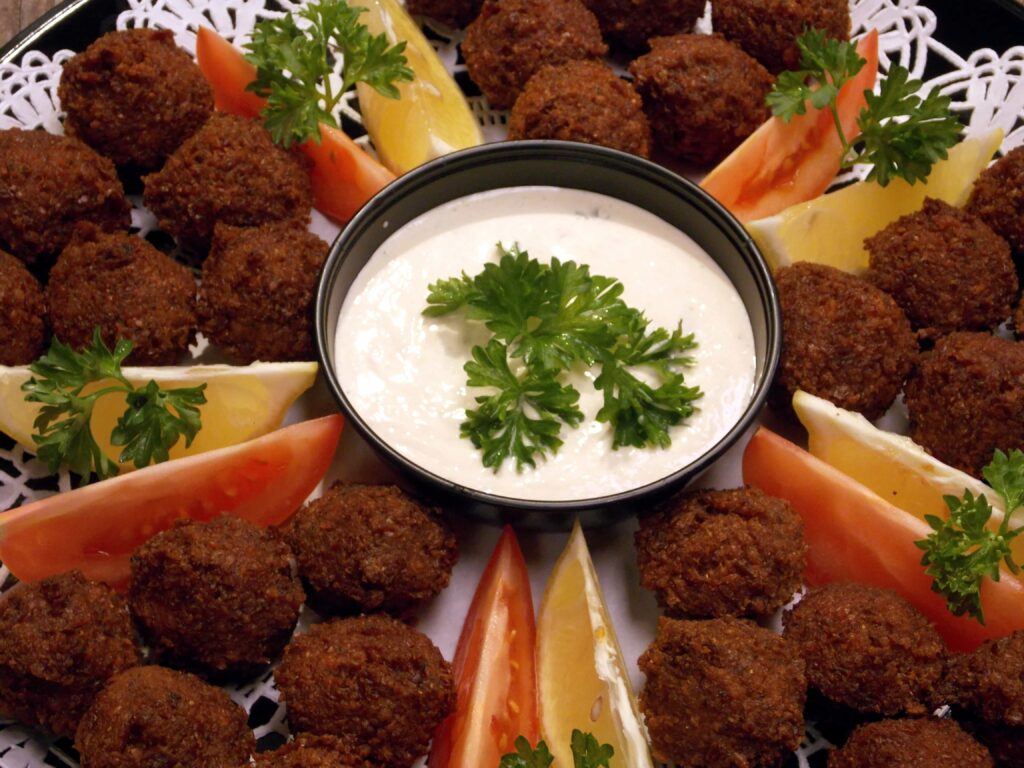 Successful restaurants make their living by serving consistently good food.
While restaurants certainly do care about plating and presentation, they are less likely to spend time and money fussing over garnishes and tablescapes when there are guests to feed.
If there is ever a slip in quality, restaurants hear about it quickly and fix it quickly or risk losing business. Cooks in the kitchen get daily practice making their entire menu so their skills stay sharp.  You can rest assured that food catered from a successful restaurant is going to be of a high quality.
Popular restaurants have the advantage of being widely known and loved in their communities compared to full-service caterers. If you are planning a business event or casual outdoor party, it's always a hit when guests see their favorite restaurant is providing the food.
4. Utmost Flexibility
Full-service catering companies usually provide a list of approved venues they will work with, and if your venue isn't on the list you are out of luck.
You'd better plan ahead too, since most events book their full-service caterers months in advance; it will be tricky to get catering for tomorrow's business luncheon.
Alternatively, restaurants that cater are typically very flexible about where and when they will deliver food. Most restaurants can accommodate a last minute sales meeting, reunion, tailgate, or holiday party with as little as a day or two's notice.
And if you're in a real hurry, you may just want to place your order and pick it up yourself.
If you are in need of a venue, many restaurants offer group-dining areas where they can provide catering for your party in a private or semi-private section of their dining room.
As far as menu flexibility goes, restaurants that cater can typically make anything from their regular menu into a catering order. So if there's something you especially like at your favorite local restaurant and you don't see it offered on the catering menu, chances are good the restaurant will be accommodating and include it with your catering order.
5. Impact of Frequent Reviews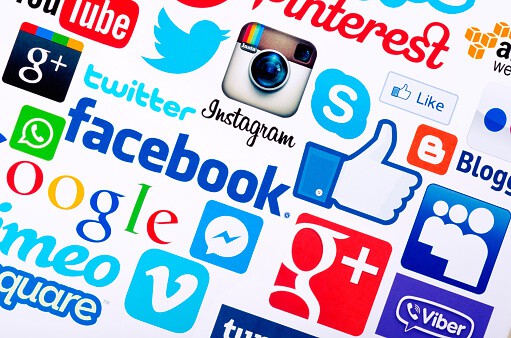 The recent rise of restaurant review websites and apps means that every customer's opinion matters more than ever and can impact a restaurant's reputation and business.
Restaurant owners and cooks are used to receiving feedback from everyone they serve, where full-service caterers might only receive feedback from the person placing the catering order and paying the bill.
Because restaurants are interested in the experience of each individual, they tend to be more aware of common customer concerns and can quickly fine-tune their recipes and processes to address customer feedback.
Menu items are reviewed daily, so consistent quality is assured and any recipe glitches are corrected quickly.
Whether you are planning a corporate department meeting, family reunion, or a backyard barbecue, it's important to do your research and consider your catering options carefully.
Talk to a few caterers before you make your decision, and definitely taste their food before you commit to anything.
The right caterer for your event should ease the stress of party planning and feel like a match made in foodie heaven, so don't settle for anything less than stellar food and perfectly professional service.
Cafesano restaurant offers fresh Mediterranean style fare and convenient catering in Northern VA. We can put together a satisfying business luncheon or a unique tailgating spread that will impress carnivores, herbivores, chowhounds and foodies alike.
And best of all, you can plan and place a catering order online, from the comfort of your couch, with no phone calls, meetings, or negotiations. It's catering that's fresh, local, professional, and just as easy as ordering takeout.