Did you know that over 1.8 million meetings, most of which are labeled corporate meetings, take place in the United States every single year?
Over 100 million people participate annually in these corporate meetings, businesses spend over 300 billion dollars funding them, and a tenth of that money is spent on food and beverages alone.
That's a lot of meetings, people, and money spent.
The problem is, when asked about corporate meetings they have to attend, over 70% of employees say that the meetings "aren't very productive."  Taking into consideration all of the time planning and money being spent on corporate meetings yearly, you would think meeting planners would do a better job making their meetings work for their employees.
But, if you disagree and think that your corporate meetings are productive, don't worry, you are not alone.  And, if you would like to continue hosting these meetings for your company, keep reading for some ways to make the most of them – especially when it comes to the food you serve your attendees.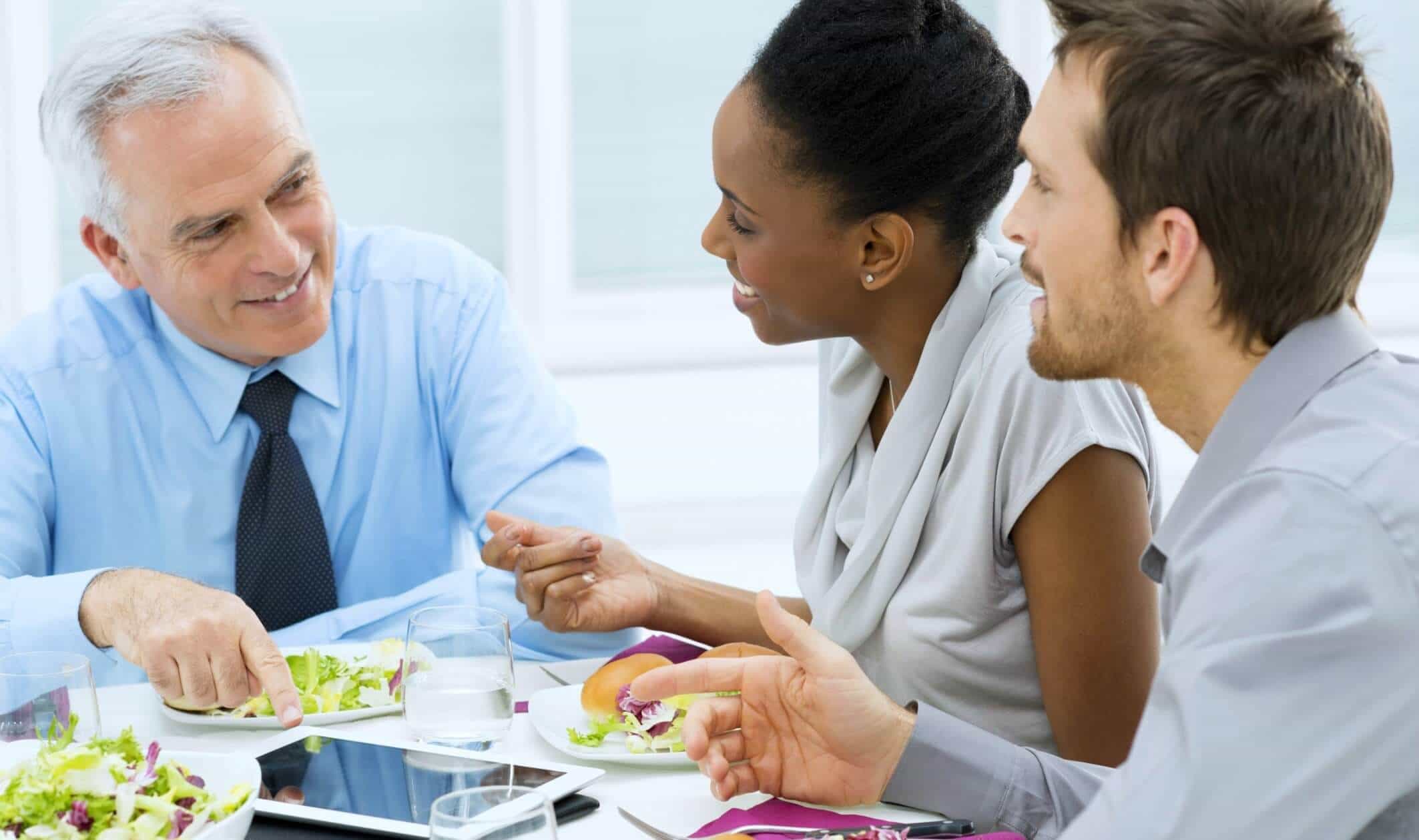 Insuring a Productive Corporate Meeting
Here is a quick guide for running a successful corporate meeting that will help insure your employees get the most out of the meeting.
Have a Plan!
Think about why you are having the meeting, the results you are expecting, the information you would like your employees to take away and the impact you would like to have on your employees.
Without a proper plan in place, corporate meetings can quickly lose their focus and become counter-productive.
Create an Agenda
An agenda will help you stay "on target" and "on time."  Outline topics for discussion, set a time for each topic, indicate who will have the responsibility for presenting the topic or leading the discussion.
Carefully Select Key Speakers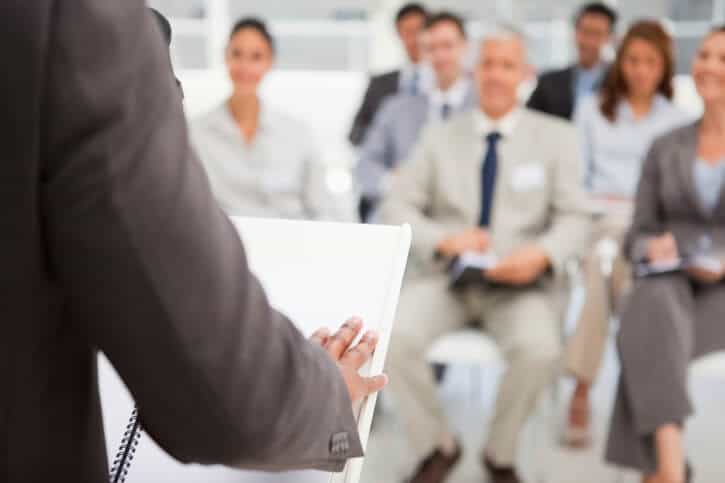 When selecting speakers from within your organization, be certain they're knowledgeable of their topic, have the respect of their peers and have good presentation skills.  Provide them with enough notice so they can be fully prepared.
If your budget allows, professional motivational speakers can be very effective at boosting employee motivation and morale.  They may not know your product, but a good motivational speaker will inspire your employees to reach their full potential in the workplace.  A good motivational speaker can turn a "boring corporate meeting" into a memorable event!
Stay on Track
Begin your meeting on time, regardless of who is late.  Prepare the meeting place beforehand and ensure all technology is in working order before your employees show up at the scheduled start time.
Encouraging interaction and active participation during the meeting is a positive, but make sure someone is monitoring the discussions so your meeting stays on time and on target.  Your employees will appreciate a meeting that begins and ends on time.
Last – but not least – the FOOD!
Food served at corporate meetings can have a large impact on meeting productivity.  We'll show you how Cafesano's catering services can be used to help boost your employee's productivity during your company meetings.
Having hungry employees during a long and intense corporate meeting is a recipe for disaster.  It is a well-known fact that energizing yourself with the food you eat can be beneficial to your cognitive thinking and performance.  Applying this concept to your corporate meeting menu can help boost the success of your meeting.
Consider these suggestions when planning the menu for your next corporate meeting using Reston, Virginia's favorite catering restaurant.
Foods to Include
Fresh Fruits
Fruits are known to improve memory and increase alertness throughout the day.  They can also serve as antioxidants boosting your immune system and giving you the power to get through the day.
Cafesano's Fresh Fruit Platter, which includes freshly sliced cantaloupe, honeydew, pineapple, and grapes, is a perfect early morning breakfast item or a snack item.  
Proteins
A full day of meetings calls for menu items that include healthy protein choices.  Making you feel full as well as helping with memory, recall, reasoning, and focus, high quality protein choices will help keep your employees alert and focused.
Cafesano Catering offers a wide variety of flavorful chicken, turkey and vegetable Panini sandwiches and wraps.  Alternatively, you might consider trays of kabobs or grilled skewers that include marinated chicken, seasoned steak, marinated shrimp or seasoned vegetable selections.
Fresh Vegetables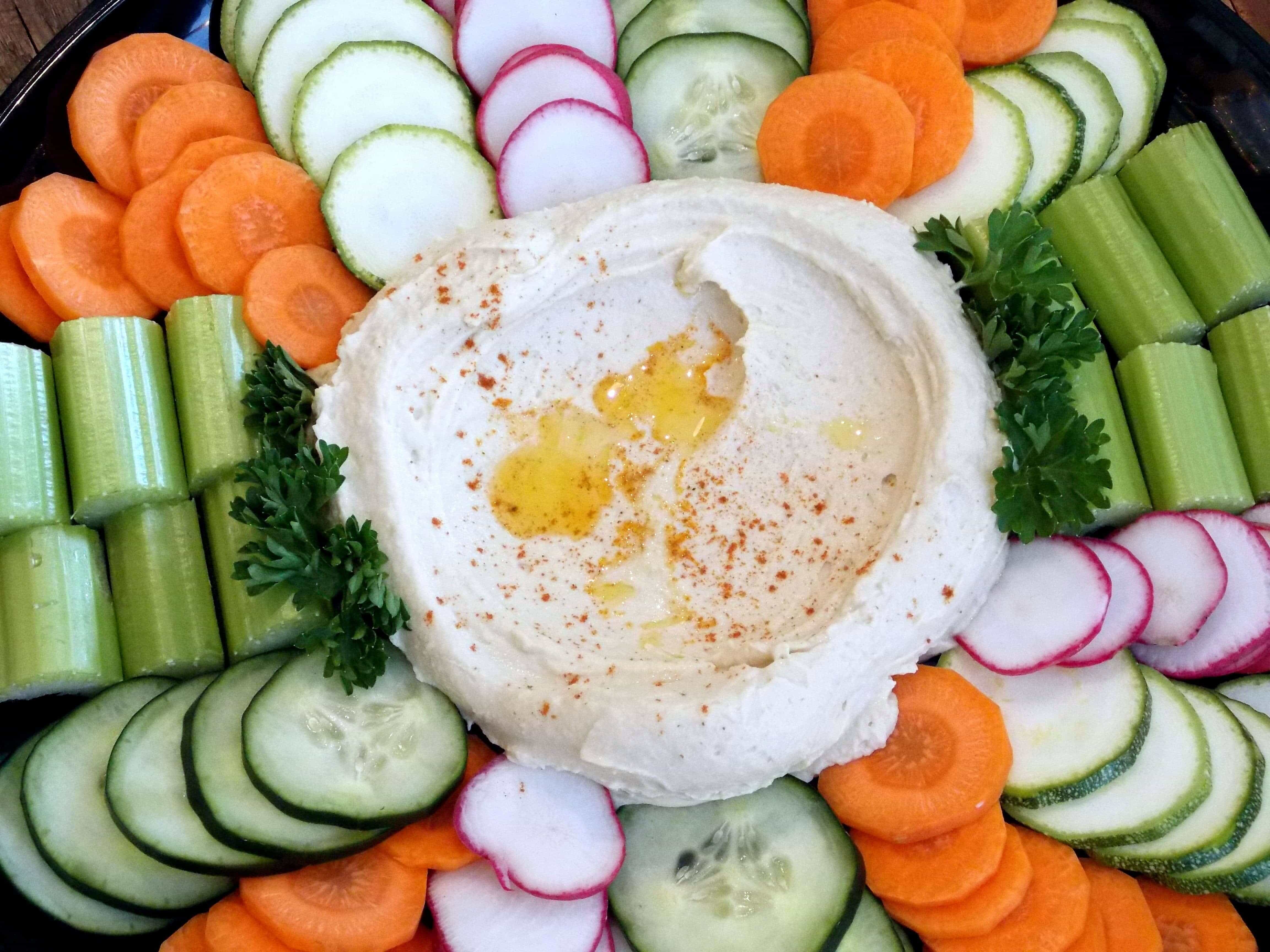 Helping to bring oxygen to the brain, fresh vegetables will not only make your employees more alert during the meeting, they will help keep their tummies full due to the high fiber content.
Cafesano Catering has a variety of Salad Bowls to choose from, all of which go well with the Panini and Wrap sandwiches and the kabobs and grilled skewers.  Try the Signature Salad Bowl packed full of romaine, artichokes, tomatoes, cucumbers, Kalamata olives and red onions, topped with fresh avocado and mozzarella.  Cafesano also has a delicious and healthy veggies and hummus tray that you can use as an add-on to your lunch menu or as a snack in the afternoon.
Something Sweet!
There's no getting around the need for a little "sugar high" in the afternoon to help re-energize employees for those last few afternoon sessions.  Take a break and  treat your employees to a sampling of cookies, brownies and baklava.  Pair the sweets with fresh homemade iced tea or lemonade and you can be sure your meeting will end on a high note!
Dulles, VA Catering
In summary, there are plenty of healthy food choices you can make for your corporate meeting menu that will increase the productivity and focus of your employees during your meeting.
If you are looking to plan a corporate meeting in the Dulles, Virginia area, consider contacting Cafesano Catering.  Providing fresh and healthy foods that are not only delicious but also affordable will save your company money in the long run and make your meeting an event to remember.