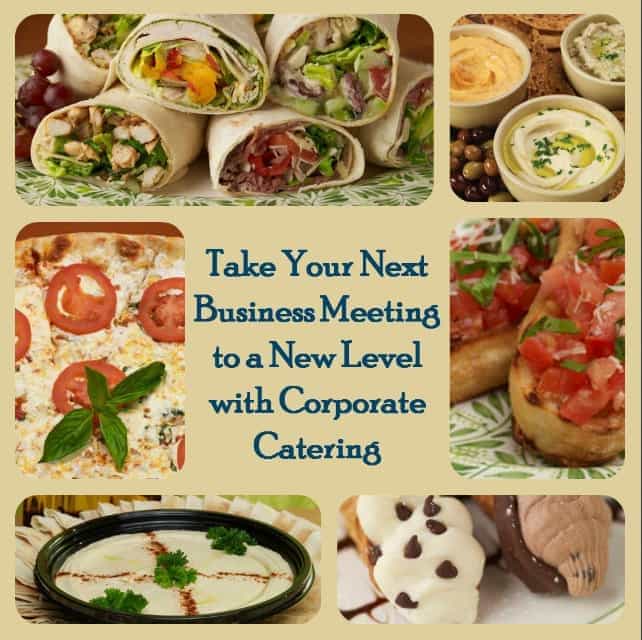 You've been to enough business lunches, meetings, and functions to know what leaves a lasting impression and what is easily forgettable. Chief among the deciding factors is whether there is good food.
Next time you have a business meeting, consider the high quality corporate catering options offered in Northern Virginia over the typical finger food, boring sandwiches, and supermarket party platters your peers and clients are accustomed to.
Who Uses Corporate Catering?
Corporate catering in Northern Virginia is often thought of as a service reserved for only high end business executives and clients. However, there are plenty of reasonably priced catering services and options that provide professionals with the opportunity to compliment their business meeting with good food.   Some examples of business settings where corporate catering can provide value-added benefits include:
Sales meetings
No matter the industry, being a sales rep in today's crowded business environment is competitive and challenging. Many sales reps try to one-up each other by giving customers cheap promotional items and giveaways. Why not set the bar high and leave a lasting impression with a catered lunch meeting the next time you stop by? Provide menu items that aren't offered in typical business luncheons, such as a Mediterranean dip platter with Panini sandwiches and lavash chips. Serving a meal that is as unique as your product is a sure-way to leave a lasting impression.
Internal Business Meetings
It's tough to get employees excited about yet another meeting. One way to get their attention is to offer a fresh & flavorful lunch at your next monthly meeting. The employees will enjoy a nicely presented and complimentary lunch and you'll have the opportunity to demonstrate that you're sensitive to their time constraints by feeding them while you're meeting with them!
If you work with a reputable and affordable caterer, you'll be able to offer a variety of dishes that will satisfy everyone's tastes and even accommodate dietary restrictions.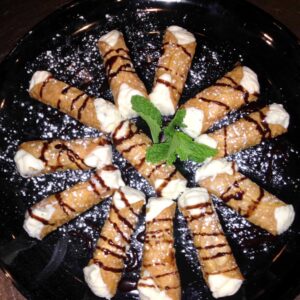 Celebrations
Recognizing milestones and success stories is always a good excuse for a celebration. Whether it's a coworker's retirement, the meeting of a new sales goal, or a company anniversary, corporate catering can take a celebration to the next level by making sure the food is as special as the event. From a variety of fresh salad bowls with platters of colorful wraps to a selection of fresh pasta dishes followed by cannoli for dessert, a corporate caterer will make sure the food compliments and adds excitement to the special occasion.
Tips for Your Next Catered Event
To add to the success of your next catered event, keep the following easy tips in mind:
Accurate Headcount. Try to come up with an accurate headcount. There's nothing worse than running out of food or spending money on food you don't need.
Cover Your Bases. Once you've selected your food and beverage, don't forget plates, bowls, napkins, utensils, etc.    Most corporate caterers will provide these for you.  Also be sure your caterer can accommodate delivering the food where you need it and when you need it.
Dietary Restrictions. Find out if any of your guests have special food requests and/or dietary restrictions before finalizing your catering order. Recognizing that some folks have dietary restrictions and/or food allergies will be greatly appreciated. Many caterers now offer gluten-free menu items, vegetarian-friendly foods, and even low-salt dishes.
Location.   Be sure you have a meeting area big enough to accommodate food set-up.  Or, better yet, take a break from your meeting and have a break-out room for your lunch. Either way, be sure you have enough tables setup to hold your food and beverage and think ahead about how folks will serve themselves – serving from both sides of a table is a great way to get folks served quickly.
The Best in Northern Virginia Catering
For corporate catering in Northern Virginia, consider the fresh and flavorful Mediterranean & Italian catering menu offered by Cafesano. We offer unrivalled customer service, delicious food, affordable pricing and convenient online ordering. For more information, please contact us today!