Takeout food gets a pretty bad rap, while cooking at home is held up as the ideal way for everyone to take control of their health.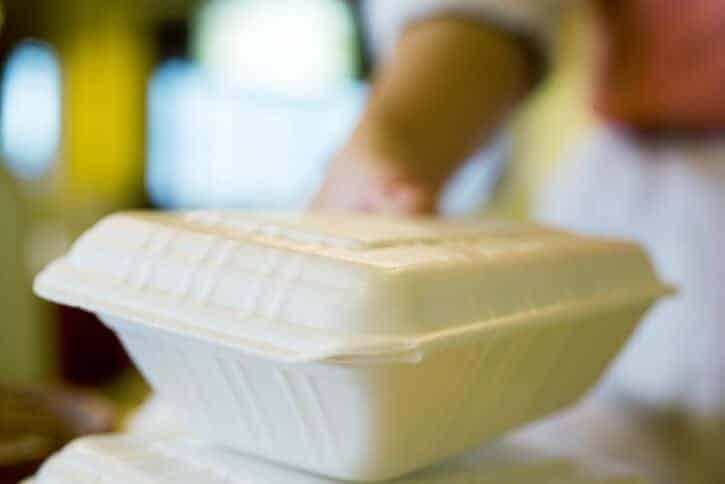 But some days putting a homemade meal on the table just isn't realistic, and we think that's ok!
Depending on your job schedule, family life, and kitchen situation (hello tiny city kitchens!) cooking at home regularly might not be the most practical solution for your lifestyle.
Still, you don't need to resign yourself to unhealthy choices the moment you reach for your phone. With a little knowledge and some strategy, it is entirely possible to get a healthy takeout meal so you can get back to conquering that to-do list.
 What to Look for in Healthy Takeout from a Fast Casual Restaurant
1. Prioritize and Compromise
Everyone wants to be the master of their cravings, but ignoring them completely can make you feel deprived. Deprivation is stressful and unsustainable, so give yourself a break and think long-term when you choose your meals.
Rather than force yourself to order a salad when you really want a burger, prioritize the flavors you want most and make swaps where they won't be missed. Instead of a fully loaded cheeseburger with fries, go for a turkey cheeseburger on a whole wheat bun with a side of veggies or a salad.
Fries non-negotiable? Then choose a healthy piece of grilled fish or chicken for your main and enjoy the fries!
2. Choose Your Restaurant Wisely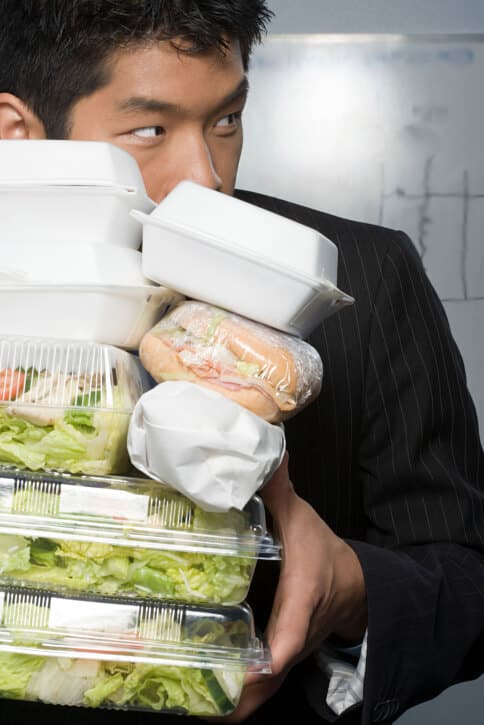 Some fast-casual restaurants in Reston and their cuisines are healthier than others by nature, so keep that in mind when you decide where to order.
You'll have a hard time walking out of the local burger joint with a low-fat meal, but most fast-casual American, Mexican, Mediterranean, Indian, and Chinese takeout places (to name a few) have healthy options readily available.
3. Ask For Help
Believe it or not, many fast-casual restaurants are more than willing to work with you to put together a healthy meal, so ask! With the advice of an insider, it will be easier to avoid hidden blobs of butter and other sneaky calorie bombs.
Disclose any allergies you may have, tell them you're trying to keep it healthy, and ask for their guidance. They might even suggest swaps you would not have known about, like having your meal cooked in olive oil rather than butter.
Fancier, chef-driven restaurants might be less helpful, but they probably won't do takeout either, so save the super upscale places for a meal when you're ready to indulge.
4. Pick Your Protein
When it comes to health, not all proteins are created equal.
A ribeye steak has substantially more fat and calories than a sirloin steak, and beef in general tends to have more calories than chicken or shrimp. Fish and poultry are typically the healthiest protein options, provided they aren't drenched in butter or cream sauce.
5. Use Real Plates
Most restaurants in America serve gigantic portions. One of the greatest perks of carrying out is that you can plate your dinner yourself, and you should! It can be fun to eat noodles straight from a paper carton, but it's way too easy to overeat that way.
When you take the time to put your food on a proper plate, you will eat more reasonable portions, which probably means you'll have enough left over for lunch the next day! And hey, you didn't have to cook, so you can afford to dirty a plate or two.
6. Choose the Right Carbs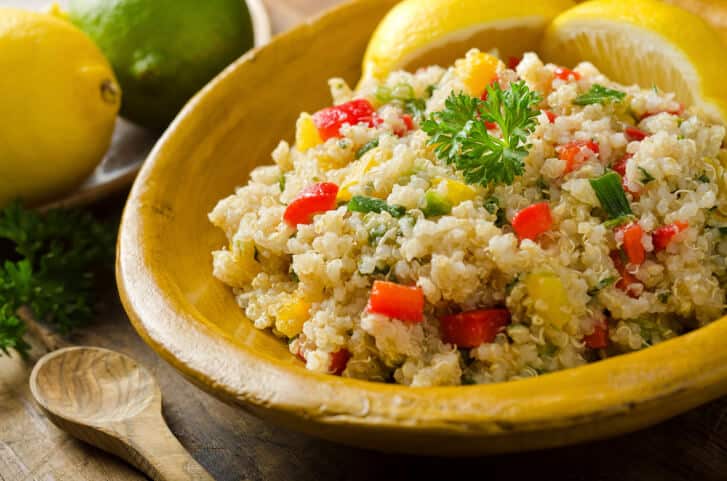 Whenever you can, opt for whole grains (or legumes) over refined carbs.
Whole grains like brown rice and quinoa are nutritionally dense carbs, full of healthy fiber that you can't get from processed starches like pasta and white bread.
That said, we get that there are some days you just need spaghetti or a sandwich. When that's the case, keep your portions sensible by eating half, asking for whole wheat bread, or swapping regular bread for a wrap.
7. Use Caution With "Crispy" and "Creamy"
Thankfully, most menus at fast-casual restaurants provide descriptions of their dishes, which can make it easier to avoid items that are obviously indulgent. Look for words like "crispy" and "creamy" and steer clear, or ask for clarification before you order. Dishes that are roasted, baked, steamed, grilled, seasoned with herbs and spices, or topped with yogurt or tomato sauce are usually better options.
8. Add Soup or Salad
Starting your takeout meal with a side salad or healthy soup is a great way to squeeze in extra nutrition. Just ask for dressing on the side and stick to pureed or broth-based soups (chowders and bisques are typically less healthy).
9. Get Extra Veggies
If you can bear to nix the fries, ask to swap them for a side of veggies. Fries are delicious, but calorically dense without providing much nutrition and veggies are the exact opposite: nutritionally dense and low in calories, so veg up.
Applying the Rules to Your Favorite Fast Casual Restaurant in Reston, VA
Italian
Start with a salad and think about exploring the grilled section of the menu. Need pasta? Try one with tomato sauce or lots of veggies and grilled chicken or shrimp. If it's pizza you're craving, go for a crispy thin crust and extra veggies.
Mediterranean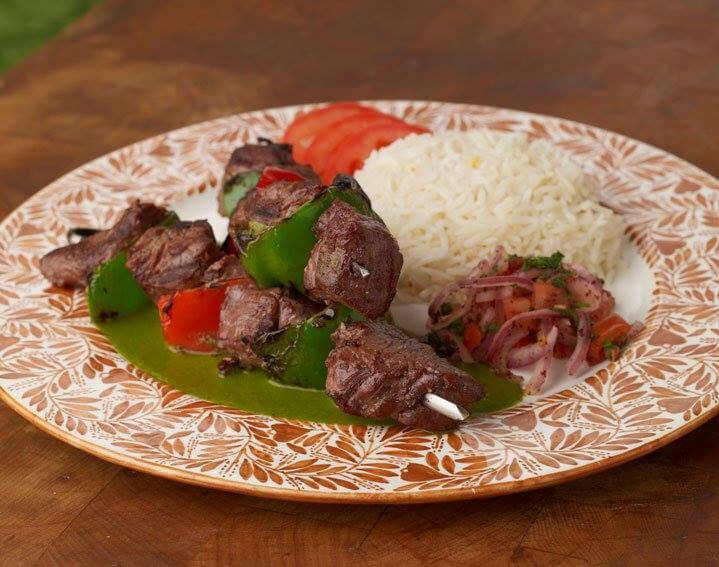 Mediterranean salads are exceptional, so get one to start. Kabob platters are a perfect main option and usually include a veggie with grilled chicken, shrimp, or beef. Ask for brown rice instead of white rice and you have a really healthy meal.
Chinese
Many Chinese restaurants offer brown rice in place of white rice, so choose it if it's available. Soups like egg drop and hot and sour are tasty and healthy, and stir-fries like chicken and broccoli are flavorful without bringing a load of grease like crispy orange chicken.
Mexican
Fajitas are perfect for anyone trying to stay healthy – opt for corn tortillas if you can and maybe a side of black beans. Salsa is totally good for you too, as long as it's not shoveled down with basket upon basket of chips.
Indian
Most curries are pretty creamy, so check out the tandoori section of the menu. Chicken tikka (not chicken tikka masala) is a really flavorful tandoori-grilled dish that usually comes with a pile of grilled vegetables. Naan and rice are delicious and basically unavoidable, so just keep the portions in check. Papadums and chutneys also make for tasty and healthy accompaniments to your meal.
Reston's Favorite Fast-Casual Restaurant
Looking for healthy options for takeout in Reston? We've got you and all your Mediterranean cravings covered. Give us a call or check out our online ordering option (hey introverts!). We're one of the few locally owned fast-casual restaurants in Reston with online ordering for carryout, so we're kind of a big deal.
Are you a takeout pro? Tell us how you like to order!