It's that time of year again.
Graduation Day is approaching fast. Whether it's your child's kindergarten, high school or college graduation, you have probably already started planning a big party. Maybe you've been planning it for the past few years?
We have put together a few graduation party ideas and tips to help you make this special event go as smooth as possible.
How to Host a Great Graduation Party in Dulles
Select the right date
Of course, the graduation ceremony schedule is out of your control, and having the party on the same evening probably isn't a good idea, anyway. Celebrate on graduation day by taking your lovely son or daughter and close family members and friends out for a delicious dinner at their favorite local Dulles restaurant. You're always welcome at Cafesano – we see many graduates celebrating here this time of year.
Coordinate the date and time of your graduation party with your child's best friends to make sure everyone is available. Many families will be hosting graduation parties around the same time and by working together, your son or daughter will be able to share their graduation celebration with their school friends of many years – people they might not be seeing as much in the future.
What to do: Make a list of who to invite, select a date, make sure that "must-have" guests are available and mail out the invitations. Here is a neat invitation template from AntsyDesigns.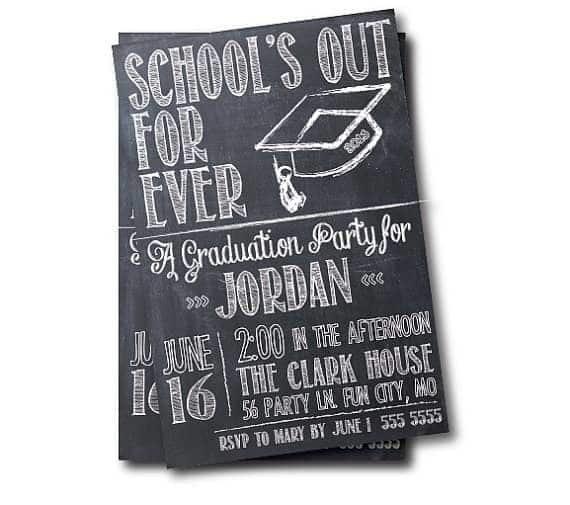 Shine the spotlight on the graduate
They did it – they graduated and it's their party!  You don't have to build a shrine, but personalize the party by putting up something special to commemorate your child's achievement. Make your son or daughter feel special by displaying a collage with their childhood photos. Or have a table with special awards and trophies on it, accompanied by an album or a scrapbook with pictures and mementos from years gone by; make a t-shirt quilt from their favorite high school t-shirts, hang a "congratulations" banner, write their initials on cupcakes, order personalized M&Ms – the list goes on!
Feeling crafty? Here is a great DIY project from the Work in Progress Kits.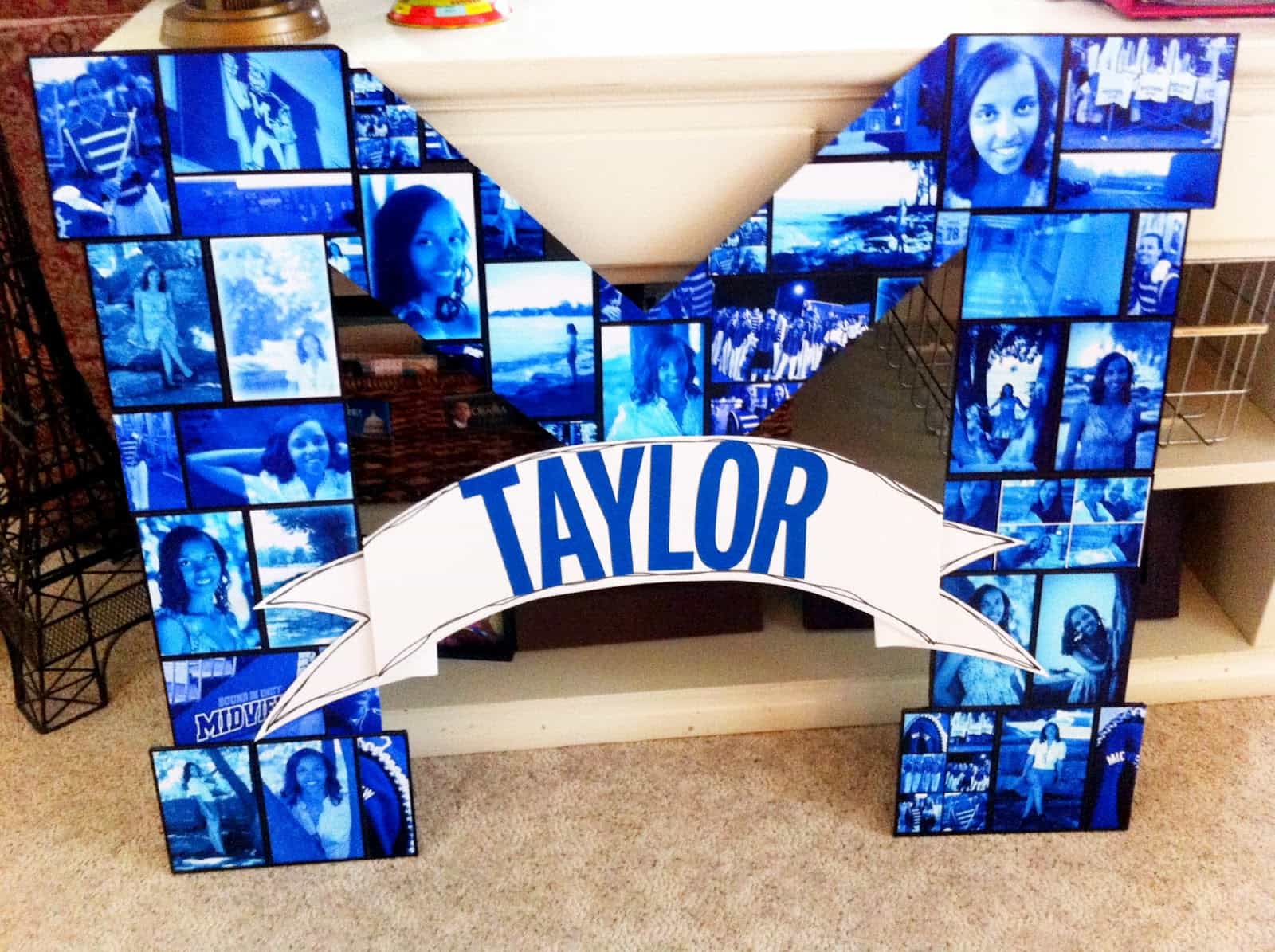 Make memories and create keepsakes
Graduation is a unique experience – although your child will go through several "graduations", each one is a little different and special in its own way. Make sure that as your (now grown up) child says goodbye to their high school friends or college buddies, he or she has something to remember them by. Consider hiring a professional photographer to document the event. The graduates will be snapping tons of photos on their phones, but it's difficult to gather them all in one place afterward.
Alternatively, you could ask the guests to sign a guest book or a large photo of the graduate or group photo of the class. If you are looking for something more elaborate, get a few ideas from this "Keys to Success" display by Chris Nease of Celebrations at Home. This table serves as a place to pick up party favors and leave heartfelt notes for the graduate to hold on to.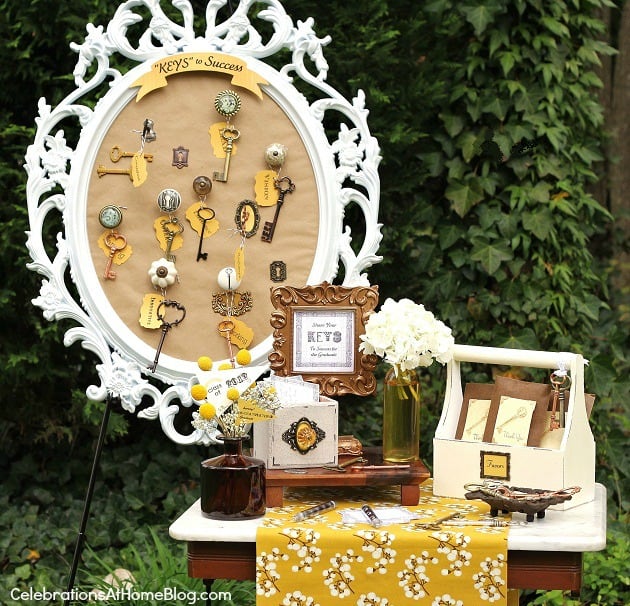 Let a caterer take care of the food
A graduation party doesn't need an elaborate menu or a sit-down dinner. Remember – guests may be attending multiple parties, so big meals aren't expected.  Consider instead a variety of finger foods that can be easily set out and refreshed. You'll want to free yourself up to celebrate with your child and to visit with your guests.  You've already done a lot to ensure your party is a success –now it's time to let Cafesano take care of the cooking! We have plenty of easy-to-handle finger foods and small bites: choose a Hummus dip platter, homemade Falafel and Cheese Pies, platters of warm Panini and flavorful Wraps, grilled skewers and more! Your guests will be certain to find something they love.  Take a look at our menu and call us for catering in Reston and nearby locations.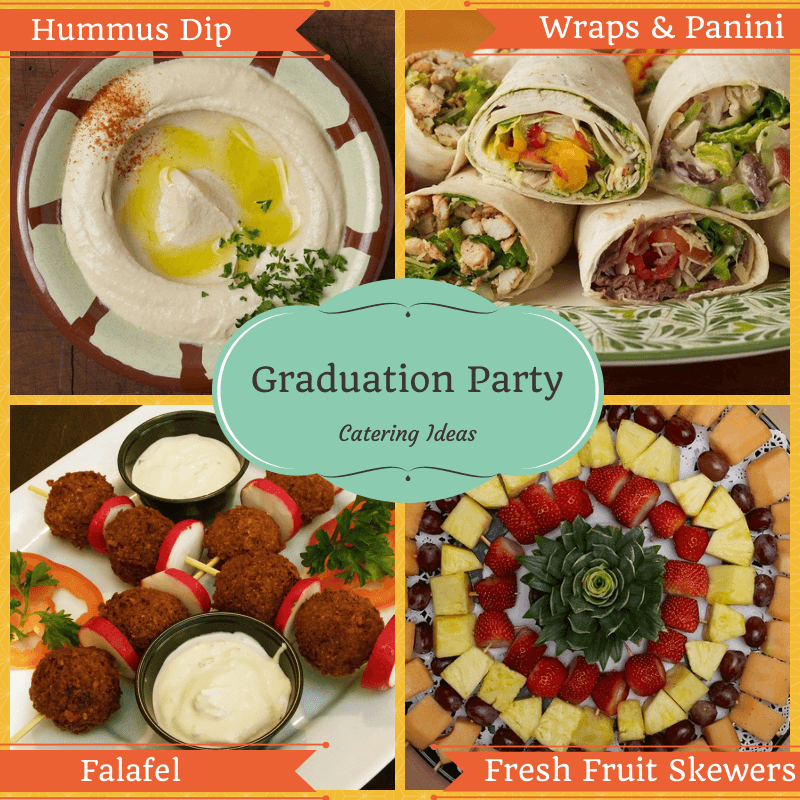 And don't forget to have fun
So, what are your guests going to do besides eat delicious food and congratulate the graduate? It's important to come up with a few entertainment ideas to keep everyone occupied. If you plan an outdoor event, you can set up corn-hole, horseshoe and twister stations in your backyard. For twister, you can just paint circles on the grass using a stencil.
You can also set up a photo station with a fun backdrop and plenty of photo props – this is guaranteed to keep everyone busy and laughing, too! After the party, you can collect all the photos you took, including those posted on social media by the attendees, and create photo strips. Let the graduate write down his or her new address or a personal note on the back and send them to the guests as "thank you" cards.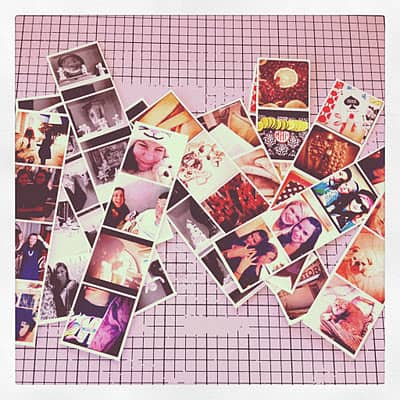 Graduation is a bitter-sweet moment for everyone, but it's also full of hope and excitement over what comes next. Enjoy the day and we hope these ideas will help you make your graduation party extra special for your graduate.